Analyze and predict your customers' behavior
Customer Lifetime Value Model
The Customer Lifetime Value Model is a unique tool within Raptor's CDP (Customer Data Platform). It's a priceless calculator that helps you identify your best customers, customers with a high churn risk, and ten other valuable parameters. 
Based on customer data from every touchpoint, the CLV Model shows you which customers are the most valuable – both historically and in the future. This is priceless information when building audiences and dividing your marketing spend: You want to focus on your valuable customers – or try to turn churning customers into diligent shoppers.
The CLV Model is included as a part of Raptor's CDP for new and existing customers at no extra expense.
What can you achieve with the CLV Model?
Learn which of your customers are decreasing their personal buying average. 
Your customer has a personal buying average, and by knowing this average, you can increase it by inspiring them to buy more often. 
Let's look at three examples of buying behavior that the CLV Model can help you identify and make segments on.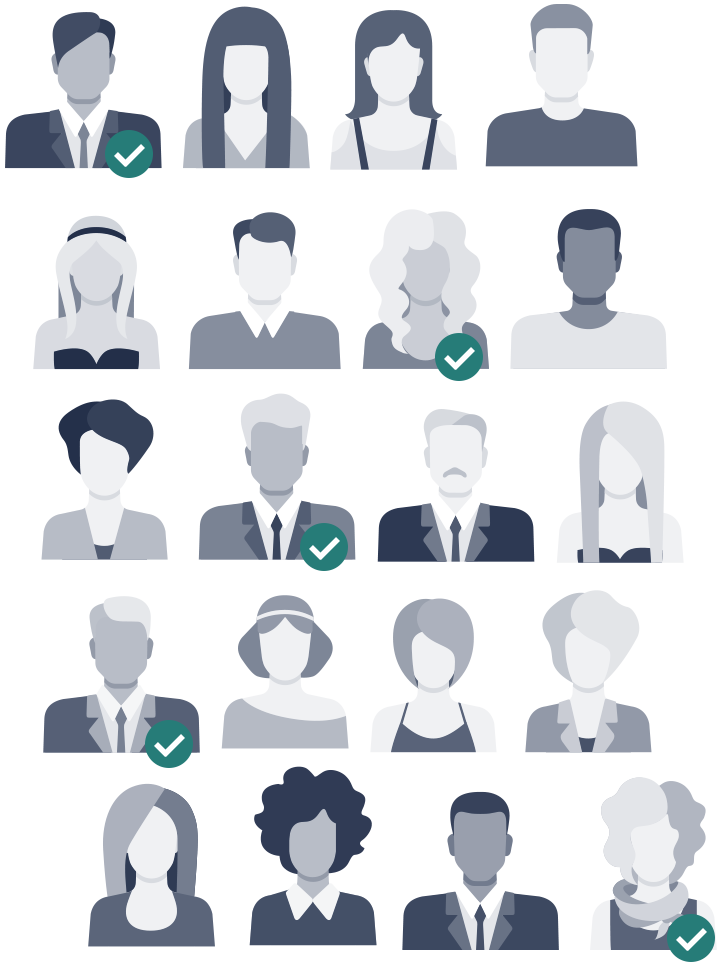 High Future Value
If a customer has bought from you often and has a high average order value, the CLV Model will spot them as High Buying Potential. Simply put, the model predicts which of your customers will be the most valuable for your business in the next 365 days. This segment is well worth your marketing spend as you want to keep these high-value customers close. With the CLV Model, it's much easier to identify this customer type. 
High Churn Risk
On the other hand, some of your customers may have changed their behavior significantly. Maybe the number of days between orders is falling, they don't make a purchase when you expect them to, or they have stopped interacting with your e-mails. Churn alert! By segmenting customers with a high churn risk, you can tailor campaigns with special discounts directly to them.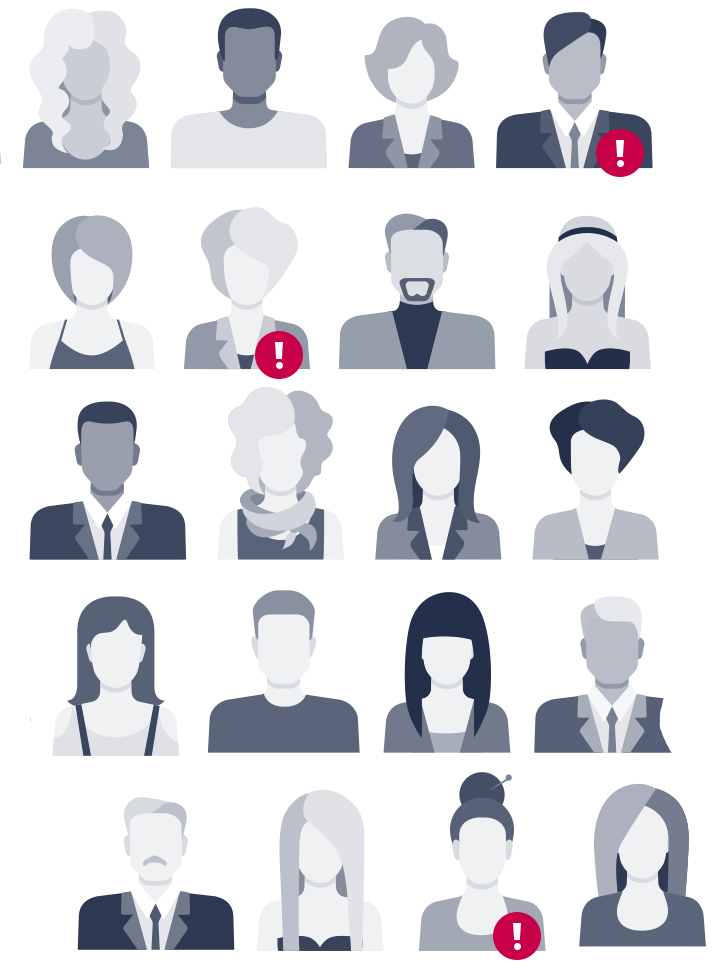 Changed Purchase Pattern
Imagine a loyal customer visiting your physical store and your online shop regularly. Now, what if they suddenly stop visiting your physical store entirely? Many CLV features would categorize this change in behavior as of high churn risk. But what if the customer is a new parent unable to visit your physical store for some time? Then you should target this customer type with special online campaigns to meet their needs rather than serve them the high churn treatment. 
Take a look at all the available KPIs
The CLV Model can calculate 12 different attributes for each individual customer – all ready to use in the Audience Builder
Your Title Goes Here
Your content goes here. Edit or remove this text inline or in the module Content settings. You can also style every aspect of this content in the module Design settings and even apply custom CSS to this text in the module Advanced settings.
Predicted alive (%)
Predicted alive represents the probability of the customer placing a new order at any time in the future. It is the opposite of churn.
The historic value last 365 days
The sum of the value of all orders by the customer during the last 365 days.
Historic value of all time
The sum of the value of all orders by the customer. 

The predicted future value next 365 days
The predicted value of the customer the next 365 days. It is based on the predicted number of orders for the next 365 days and the average order value.
Predicted Customer Lifetime Value
The sum of historic value and future value for the next 365 days for the customer.  

Predicted number of orders in the next 365 days
The predicted number of times a customer will place an order within the next 365 days. It is based on the customer's purchase frequency and the predicted alive score.
Days since first order
Number of days since the first order by the customer.
Days since last order
Also known as recency. The number of days since the last order by the customer.
The number of orders
Also known as frequency. The number of orders a customer has placed. Multiple items bought on the same day are aggregated into one order.  
Inactivity score
Days since the customer placed her last order divided by the average days between orders for that customer. This creates a score that helps you figure out when a customer is expected to place an order – and you can nudge them to make an order sooner.
Average days between orders
This is the number of days between the first and last order divided by the number of purchases minus one. For example, 3 orders in 100 days (first order on day 0, last order on day 100) equals 50 days between orders on average.
So what does it look like – and what is it worth?
The CLV Model reveals how slight changes in user behavior can make a huge difference for your bottom line. And it gives you the right insights to act on!  
Dead (0-5%)
Potential (5-75%)
Alive (75-100%)
Total
Low value
(0-50%)
1423 users (5,3%)
DKK 21 M (0,1%)
2549 users (9,5%)
DKK 27 M (0,1%)
9461 users (35,2%)
DKK 146 M (0,6%)
13433 users (50,0%)
DKK 195 M (0,8%)
Medium value
(50-80%)
710 users (2,6%)
DKK 110 M (0,5%)
588 users (2,2%)
DKK 84 M (0,3%)
6762 users (25,2%)
DKK 1 B (4,6%)
8060 users (30,0%)
DKK 1 B (5,4%)
High value
(80-100%)
343 users (1,3%)
DKK 916 M (3,8%)
225 users (0,8%)
DKK 552 M (2,3%)
4805 users (17,9%)
DKK 21 B (87,7%)

5373 users (20,0%)
DKK 23 B (93,8%)

Total
2476 users (9,2%)
DKK 1 B (4,3%)
3362 users (12,5%)
DKK 663 M (2,7%)
21028 users (78,3%)
DKK 23 B (93,0%)
26866 users (100,0%)
DKK 24 B (100,0%)
In this example, the CLV model reveals a lot of low value customers – making up 50% of the customer base. However, many of these customers are very loyal and frequent shoppers with a minimal risk of churning any time soon. This means that you can specifically target this group with communication that inspirates them to make bigger purchases. The result? A large number of customers can be converted into medium or high value shoppers! 
This example also shows many high-value customers with a high churn risk (343 users) and a value of a whopping 916 mio. DKK. By knowing who they are, you can reach out to these people and increase the chances of them buying again, thus saving a great amount of money for your business. 
Customer Data Platform: Your Complete Guide
Want to learn more about our Customer Data Platform and its value to your business? Fill out the form to download the guide that answers all your questions.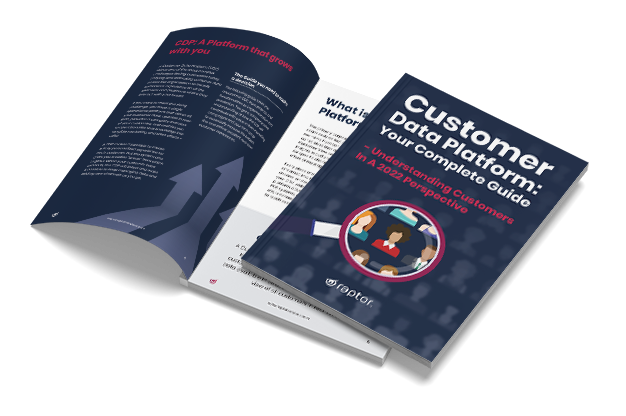 Designed to work with your tech stack
We're ready to develop any integration you need
Every solution is handcrafted to make you succeed
Use all your data
Customer Data Platform Use Cases
Customers with a high CLV
Loyal customers who often buy place large orders or both.
Valuable Churners
Consumers who have previously had a high purchase frequency, but who have fallen sharply.
Brand Preferences
Identify customers with preferences towards a specific brand
Non-Omnichannel Customers
Identify customers that only buy through one channel
One Timers
Bargain hunters or gift shoppers that often shop on Black Friday or other discount periods.
We make the process to comply with GDPR, and secure your customers data and other privacy laws, more simple. A Customer Data Platform gives you unified user profiles for each of your customers, so you have a complete overview of the data you possess on each individual. This will make it much easier to comply with requests for changes to a customer's privacy and permission status.
Encrypted data hosted on a secure cloud solution from Microsoft Azure internal and external security evaluations
Role-based permissions
Two-factor authentication
ApoPro.dk
"As an online pharmacy we handle very complex customer journeys and make sure individual customer needs are met. By combining Raptor's Customer Data Platform and Recommendation engine, we've build the foundation for a more personal and relevant pharmacy-experience"
Customer Data Platform
Related Content


Customer Lifetime Value Model
Do you want to know more?
Omnichannel Personalization
Personalized Experiences across all your channels