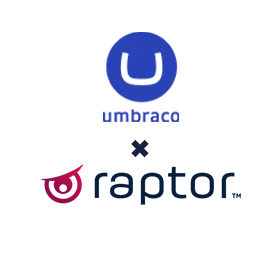 The open and flexible platform of Umbraco, combined with the open API of Raptor, makes a perfect match
There are countless possibilities for creating realtime and personalized solutions in Umbraco. By creating macros directly in the user interface in Umbraco, it is easy to integrate Raptor on the website and obtain living content that will have relevance for the user. Macros can be made with client-side javascript, which calls Raptor directly and returns personalized content.
It is also possible to do custom controllers in the backend of Umbraco if more advanced code is needed. For instance, if you need to integrate with Raptor's Customer Data Platform.
Umbraco is a treat to work with for a web developer, and only imagination sets the limits. We have used Umbraco ourselves in several demo's for our customers, displaying the usages of Raptor in an Umbraco website.
Easy Implementation
Setup product catalog import (shopping feed)
Setup website tracking
Implement modules on the right pages
You are ready
Leverage Automation
Save time and manual processes choosing products
Automatically deliver personalized communication
Deliver real-time & up-to-date recommendations
Improve KPI's & Drive Sales
Improve conversion rates
Increase Revenue Per Visit
Increase time spent on your site by delivering relevant communication
Cases with Raptor & Umbraco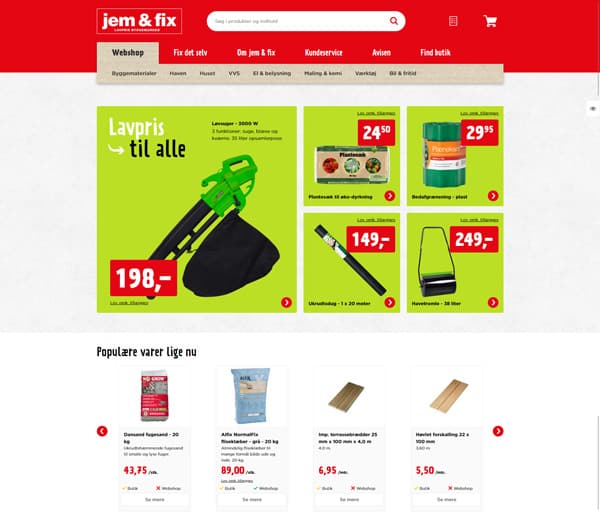 jem & fix
jem & fix is one of the leading builders' merchants in Denmark. They currently use Raptor's software to power their personalization strategy across three different countries. The Raptor Web Advisor provides relevant recommendations to users based on their previous and current online behavior.
Platform: Umbraco
Segment: DIY
Partner: Kraftvaerk
Raptor products: Web Personalization
Increase in revenue with Raptor
Raptor vs Non-Raptor Revenue per visit (Index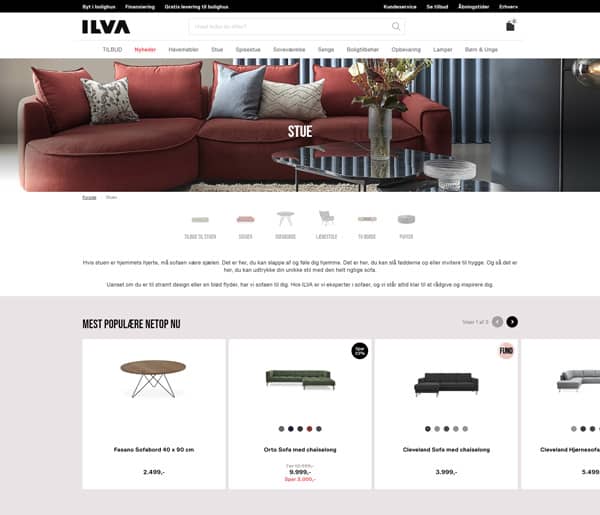 ILVA
ILVA uses the Web Advisor to personalize the on-site experience. Throughout the entire user journey, we provide relevant recommendations that increase conversion rates and online revenue. Raptor also provides ILVA with Behavioral Trigger services, such as Abandoned Basket and Product Interest triggers, which are automated emails activated by individual user behavior.
Platform: Umbraco
Segment: Furniture
Partner: Novicell
Raptor products: Web Advisor and Behavioral Triggers
Increase in revenue by Raptor
Raptor vs Non-Raptor Revenue per visit (Index)
Skoringen – Shoe-D-Vision
Skoringen personalizes their user experience on several channels and ties it all together with the Raptor Customer Data Platform. The CDP gives Skoringen a single customer view and allows them to build actionable audiences based on data from all customer touchpoints. The audiences are activated in Skoringen's existing tech stack, including email, and Raptor's personalization services on their owned and paid media channels.
Platform: Umbraco
Segment: Footwear
Partner: Impact
Raptor products: Web Personalization, Behavioral Triggers, Advertising Personalization, and Customer Data Platform
Increase in revenue by Raptor
Raptor vs Non-Raptor Revenue per visit (Index)
Other integrations
Related