Integrations designed to fit your tech stack
We're ready to develop any integration you need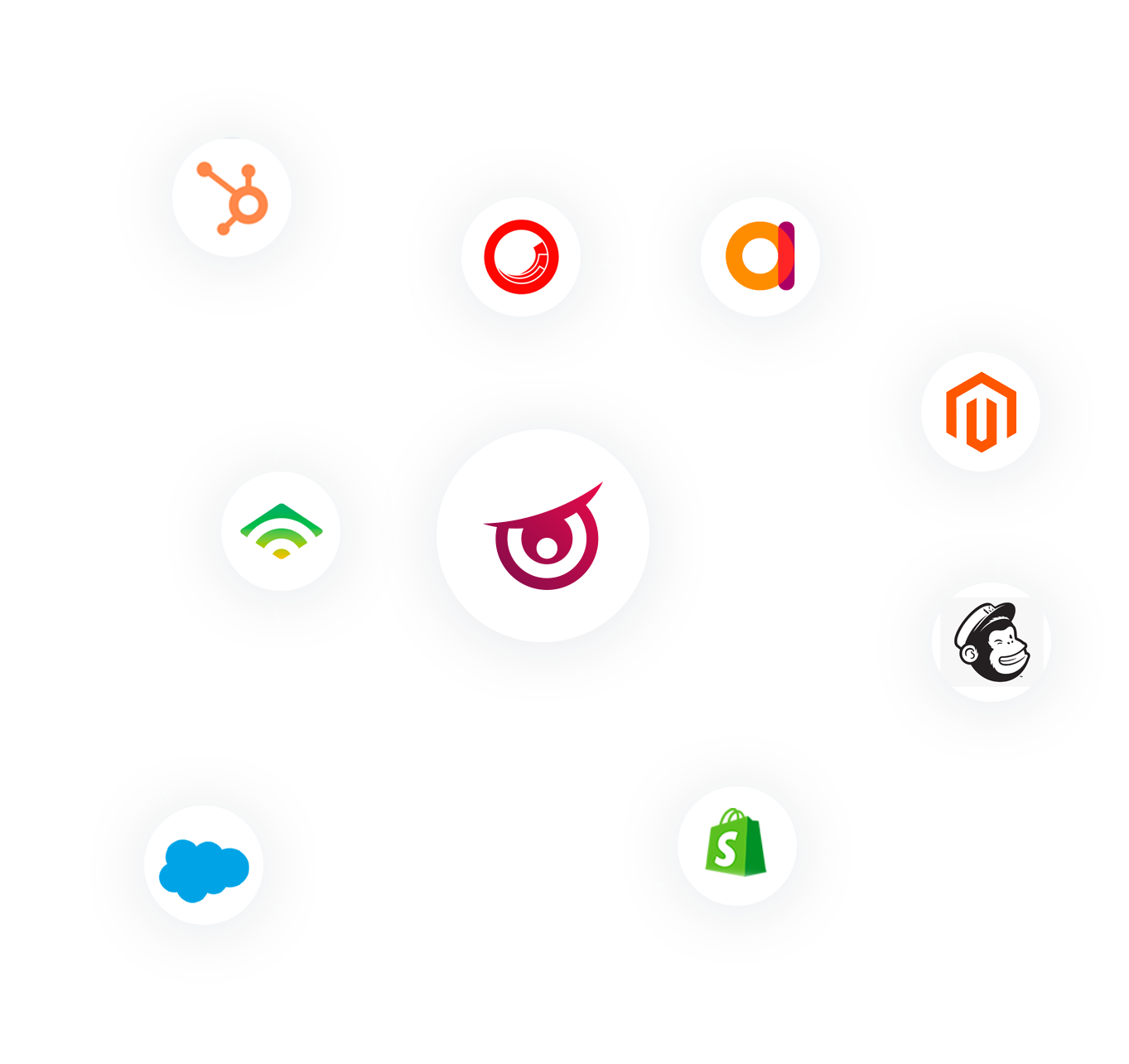 Designed to work with your
tech stack
Raptor's personalization platform allows you to connect and activate Raptor to your tech stack.
Using a range of open APIs, you can quickly integrate the advantages of personalization across different channels and platforms.
Raptor ensures significant flexibility and rapid innovation with integrations to:
E-mail marketing systems

CMSs

APPs

CRMs

POS
Raptor's Personalization Platform and Customer Data Platform offer a variety of ways in which data can be collected. Either by leveraging Raptor's client-side script, via a Google Tag Manager Application, a server-side tracking endpoint, or data can be ingested using Raptor's Data Manager.

We're ready to develop any integration you need
Missing one? Don't worry, we customize integrations after your needs. The list below shows our current and active integrations.
Let us show you what you can achieve with premium personalization


A Raptor expert can share more about the product and answer any questions you have.