100% Tech agnostic – supporting any tech stack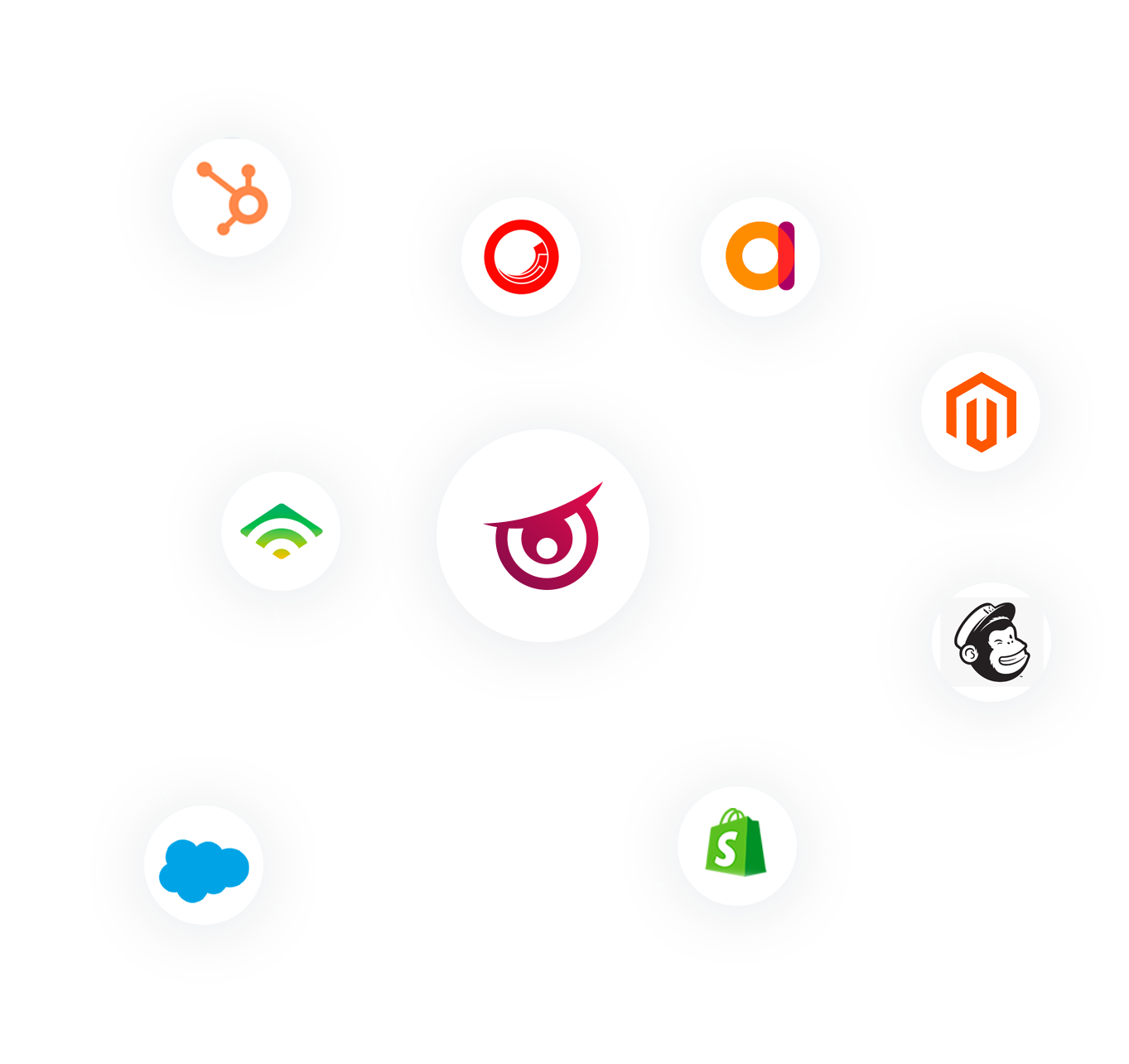 More connections – greater relevance
Designed to work with your
tech stack
Raptor's personalization platform offers a technology and platform agnostic approach that allows you to connect and activate Raptor to your tech stack.
Raptor's architecture is built around a best of breed approach, which means that any platform or technology can be used for the Raptor Solution to work.
Agile and open APIs
Using a range of open, agile APIs, you can quickly and deeply integrate the advantages of personalization across different channels and to different platforms. Raptor ensures significant flexibility and rapid innovation with integrations to CMSs, APPs, CRMs, Marketing Automation tools and several other channels.
Raptor's Personalization Platform and Customer Data Platform offer a variety of ways in which data can be collected. Data can be collected by leveraging Raptor's client-side script, via a Google Tag Manager Application, a server-side tracking endpoint, and data can be ingested using Raptor's Data Manager.

Don´t see the integration you need?
We can always find the solution that fits you and your tech stack. Contact us so we can have a talk about which integration is right for you.
Let us show you what you can achieve with premium personalization

A Raptor expert can share more about the product and answer any questions you have.