Warehouse to webshop: BAUHAUS' omnichannel story

Bauhaus
Industry: DIY
Solutions:
"All our recommendations are based on users' interactional patterns. What they search for and how they navigate. If you bought a garden chair last week, you should be met with a parasol the next week."
Bauhaus opened their first store in Germany under the concept "everything under one roof".
The now 60-year-old retail chain has developed into a European enterprise by offering products for home improvements, gardening, and workshops – still under "one roof" but stretched out onto both physical and digital spaces.
Today, this encapsulates their success: the ability to tap into all customers' home improvement needs no matter where they choose to start their project – their physical store or the online space.
Like many other traditional retailers before them, BAUHAUS went through a transformative process, giving their familiar, red warehouses digital life. And while they describe themselves as relatively green in the market of established ecommerce webshops, their growth tells a different story.
In 2020, they enriched their customer journey even further by adding personalization on their website and in their e-mail marketing, while also launching their Customer Data Platform.
The objective was to automate their customer data handling processes and master the discipline of creating an omnichannel experience by targeting customers at the right time, on the right platform, with the right content.
"Getting value from the Customer Data Platform is about target groups – how do we time our communication and make it relevant to the individual. BAUHAUS wants to target customers at the right time with maximum relevance"
Understanding the customers
Defining the individual purposes of their online space and their warehouses was a key element of the omnichannel journey.  In their view, these spaces should be quite different in terms of customer experience and functionality.
To BAUHAUS, creating an omnichannel experience is not only about offering the same product on a different platform. It's about having a clear understanding of what customers need and where they need it.
In a Customer Data Platform, every piece of data you have from online and offline sources is streamed into the platform – your CRM, website, e-mail marketing platform, advertising campaigns, SMS, POS systems, social media, call center, etc. is connected, unified, and activated to reach overall business goals.
"BAUHAUS' physical warehouses are the central component in our DNA. The role of our online presence is to encourage and inspire our shoppers returning from the physical store by offering more details about their project"
Personalization is part of BAUHAUS' genetics
The physical warehouses are still BAUHAUS' DNA. But any door the customer enters, digital or otherwise, should enrich them with personalized offers that speak to their needs here and now.
Raptor Services helped BAUHAUS connect their online and offline activities in a way that customers would experience as seamless. By using customer data from purchases in the physical store they are able to offer recommendations within the same category.
Imagine this: You purchase a grill in one of BAUHAUS' warehouses. Online, you would be met with related products such as 'Grill cleaner', 'BBQ cover' etc.
Other people also bought:

The end goal is to "move" customers around their huge product range and deliver a consistent experience everywhere.
A Customer Data Platform collects data from customers' interactions in all channels to create a consolidated image of each user profile – a Single Customer view. You learn to understand your customers individually through data and create audiences that are pushed onto marketing channels, such as their e-mail marketing system, Facebook, and Google.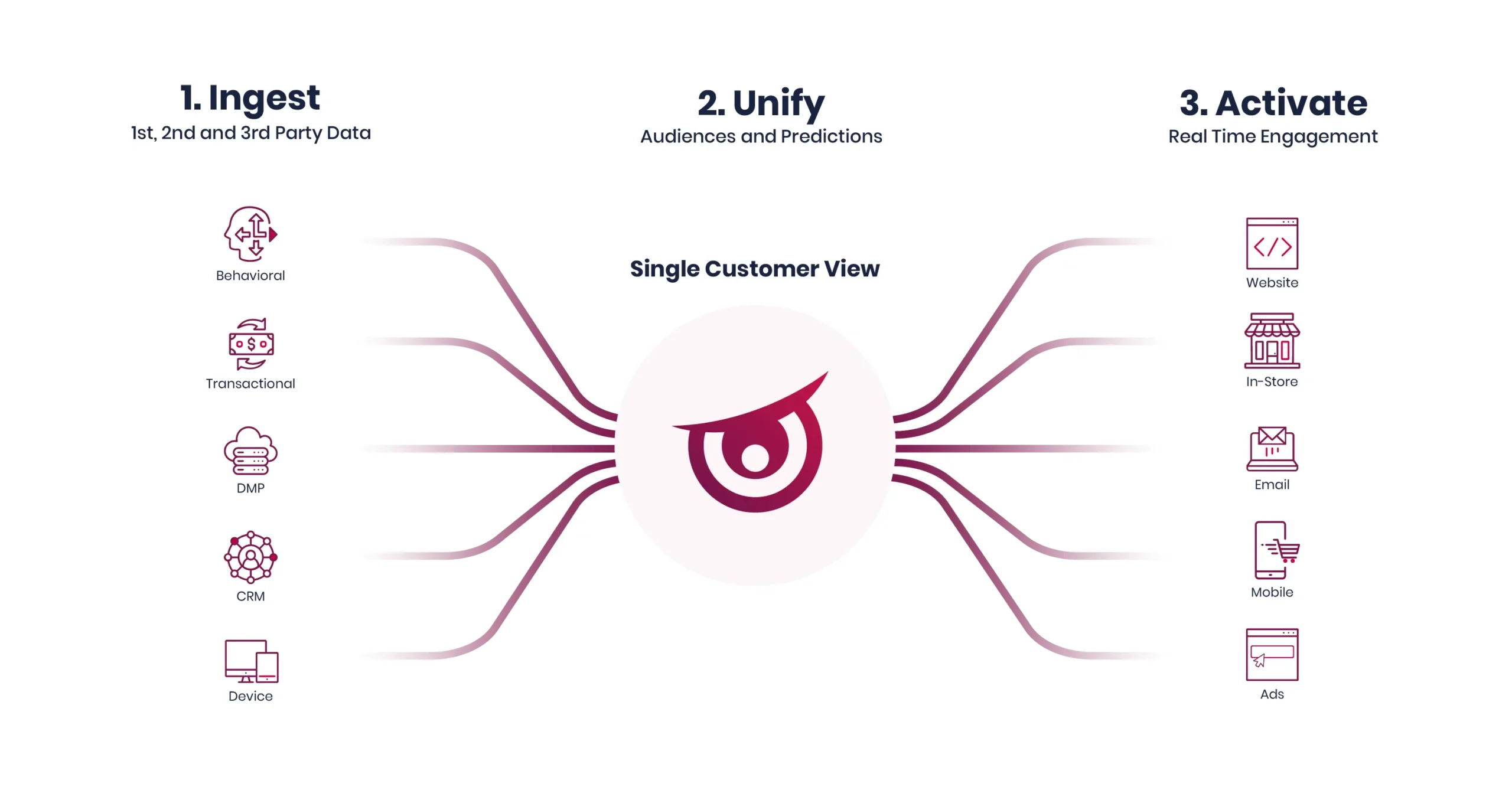 A traditional brand that values relevancy
For BAUHAUS, value derives from automating data flows that would otherwise be left unused. The automatic processing of data makes BAUHAUS' marketing team able to target directly, but with care and consciousness for customers' increased ad blindness.
"BAUHAUS is a cautious brand that wants to make sure the customer is actually in the market for the product behind their search inquiries. We don't want to chase you with recommendations 14 days after you bought the product. We want to make sure we only target relevant people"
While BAUHAUS has stretched its scope beyond their familiar, red warehouses, personalization and a Customer Data Platform allows them to maintain their "everything under one roof" concept. 
With the physical stores at the center, BAUHAUS has created a personalized DIY universe that benefits customers and BAUHAUS alike by:
Creating a seamless transition between the physical warehouse and the online space that makes it easy for the customer to get on with their projects
Achieving a Single Customer View of each visitor in order to target them with products they are actually in the market for
Offering customer's relevant product recommendations no matter which platform they visit
Do you want to know more about this case?
A Raptor expert can share more about the product and answer any questions you have