From static to dynamic: Lemvigh-Müller's B2B success with E-mail Personalization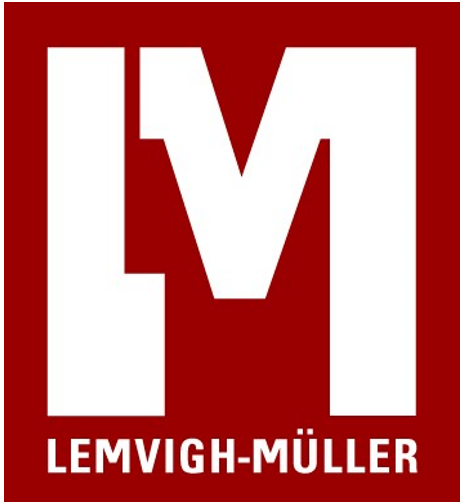 increase in click-through rate with automated e-mail flows
increase in revenue from e-mail offers with Raptor Personalization
Lemvigh-Müller is Denmark's largest B2B company and wholesaler specializing in steel and electronics for construction, installations, plumbing, and more. With a presence in 6 different industries, 23 physical stores across Denmark, 1400 employees, and more than 9.5 billion in revenue, Lemvigh-Müller is a major player in the B2B market.
"Our collaboration with Raptor can be defined by one word: Fast! Together, we were fast to implement, fast to train the model, and fast to gain results. And speaking of results, in only one quarter, we delivered all our expected full-year results."
Due to their extensive catalog of over 550.000 items, Lemvigh-Müller faced the challenge of delivering personalized and relevant e-mails to their diverse customer base. They needed a comprehensive solution and chose Raptor's E-mail Personalization and Triggers.
"Our goal is to present our customers with the exact products, they need and when they need it – based on our data. This way, we secure our customers keep choosing us and not our competitors."
With Raptor's personalization engine, Lemvigh-Müller is guaranteed an e-mail solution that is automated, with product photos and prices generated in real time, and triggers being sent out based on the user's actions and behavior on their webshop.
"We chose Raptor because it was the best technical fit for us and our maturity within this area. We had never worked with personalization before, and Raptor made it easy for us to get started."
Within just 30 days of the Raptor implementation, Lemvigh-Müller had a dynamic tracking system in place with personalized recommendations seamlessly integrated into their e-mail marketing. Due to the fast implementation, they were quickly getting started on improving the data to their recommendations.
"Raptor has been incredibly helpful and accommodating throughout the entire implementation process, always focused on ensuring the success of myself and my colleagues."
Before partnering with Raptor, Lemvigh-Müller didn't have personal recommendations in their e-mails due to the sheer volume of products and customers, and their e-mail marketing efforts were manual and time-consuming.
When sending out e-mails, it was difficult for Lemvigh-Müller to manually choose products for their recommendations due to their many different customers.
With Raptor, they are able to activate their customer data and use it to tailor their e-mails with personal and timely recommendations. This allows them to communicate on a 1:1 level with each customer, making the products shown in the e-mails more relevant for the customer.
By simply dragging and dropping pre-built recommendations modules into their e-mails and having an automated personalization engine, Lemvigh-Müller's working hours are extremely reduced. Now they have more time to develop their e-mail marketing and create automated e-mails and triggers.
"Raptor has made it possible for us to focus more on our e-mail automation and work even better with our customer data."
All these changes and upgrades have made a big difference to their performance:
increase in overall revenue from their e-mail offers
increase in click-through rate
Their monthly e-mail sent-outs with special offers have also taken advantage of Raptor's recommendation engine, and Lemvigh-Müller now experiences:
increase in click-through rate from their e-mail offers
boost in AOV for customers originating from their e-mail offers
increase in overall revenue from their e-mail offers
"It's a no-brainer to use the Raptor recommendation engine and make it decide the products to show based on dynamic customer data."
User vs Account: A classic B2B headache
Many B2B businesses allow purchases from both individual users and shared accounts. This creates a special challenge when delivering personalized recommendations.
By using Raptor's E-mail Personalization, Lemvigh-Müller provides e-mail recommendations based on two levels: account-wide preferences and individual user preferences.
This ensures personalized and relevant product recommendations tailored to customers' unique behavior and company preferences.
When a new user starts making purchases, the modules automatically base the recommendations on preferences from the company account, ensuring relevant recommendations to brand-new users.
"Especially the width of our product selections makes it extremely valuable for us to have a recommendation engine that does the work automatically."
Take a look at this e-mail example from Lemvigh-Müller:

Delivering relevance to every role and project
Lemvigh-Müller's customers often have wildly different roles and projects, and understanding each customer's behavior and needs is vital.
Raptor's personalized recommendations enable Lemvigh-Müller to adapt to each customer's current tasks and interests by knowing the customers' behavior and current interests. This way, they can be more flexible and ready to adapt to the customer's current behavior and needs.
The average customer at Lemvigh-Müller purchases approximately 2 times a day, which necessitates recommendations of both everyday tools and project-specific products to stay competitive.
Normally, it is not wise to recommend the same product your customer has already bought, but for Lemvigh-Müller, it is necessary to stay top of mind by recommending customers their most bought products. Their e-mail triggers and special e-mail offers nudge customers to buy their everyday tools at Lemvigh-Müller instead of choosing a competitor.
"Many of our customers have a base stock with screws, nails, cables, batteries, etc. We want to be top of mind when they need to refill their stock, so they choose us and not our competitors."
The balance of working with Retail Media
Lemvigh-Müller has a big portfolio of suppliers and has several partnership agreements, where suppliers get their products and campaigns integrated as a part of Lemvigh-Müller's e-mail flows.
They have been working with Retail Media for several years, and before teaming up with Raptor, it was a heavy workload that did not give the results they were hoping for.
Today, Lemvigh-Müller uses Raptor's Merchandising to boost specific products and brands automatically and still ensure each customer receives relevant and personal recommendations. This way they both take the customer's needs and the supplier's outreach into consideration.
"With Raptor's Merchandising, we have created a dynamic and scalable setup, with room for many partnerships."
"Retail Media is a delicate balance. We want to boost products but without compromising the customers' interests. They still need to be relevant and personal for each customer. That was not possible without Raptor."
See the Retail Media e-mail examples below with suppliers from Lemvigh-Müller:


Looking ahead, Lemvigh-Müller plans to further enhance their e-mail recommendation strategies by implementing additional e-mail triggers like price-drop and back-in-stock. They also want to better utilize their customer data for even more relevant recommendations on their webshop and in their app.
"We can easily see our company growing together with Raptor over the next many years."

Improve your e-mail performance with dynamic product and content recommendations

Send e-mails to the right subscribers, at the right time with the right message based on their behavior on your website.
Lemvigh-Müller achieved a 20% increase in click-through rate with automated e-mail flows
By implementing relevant and dynamic recommendations, Lemvigh-Müller boosted their revenue by 21% from e-mail offers
Lemvigh-Müller is saving a significant amount of time by automating their e-mail marketing efforts with Raptor's solutions, allowing them to focus on developing their e-mail flows and activating their customer data.
Do you want to know more about this case?
A Raptor expert can share more about the product and answer any questions you have