A core element in the CDP
The UX of the building and filtering section has also been updated, and you now have a better overview of the filtering options.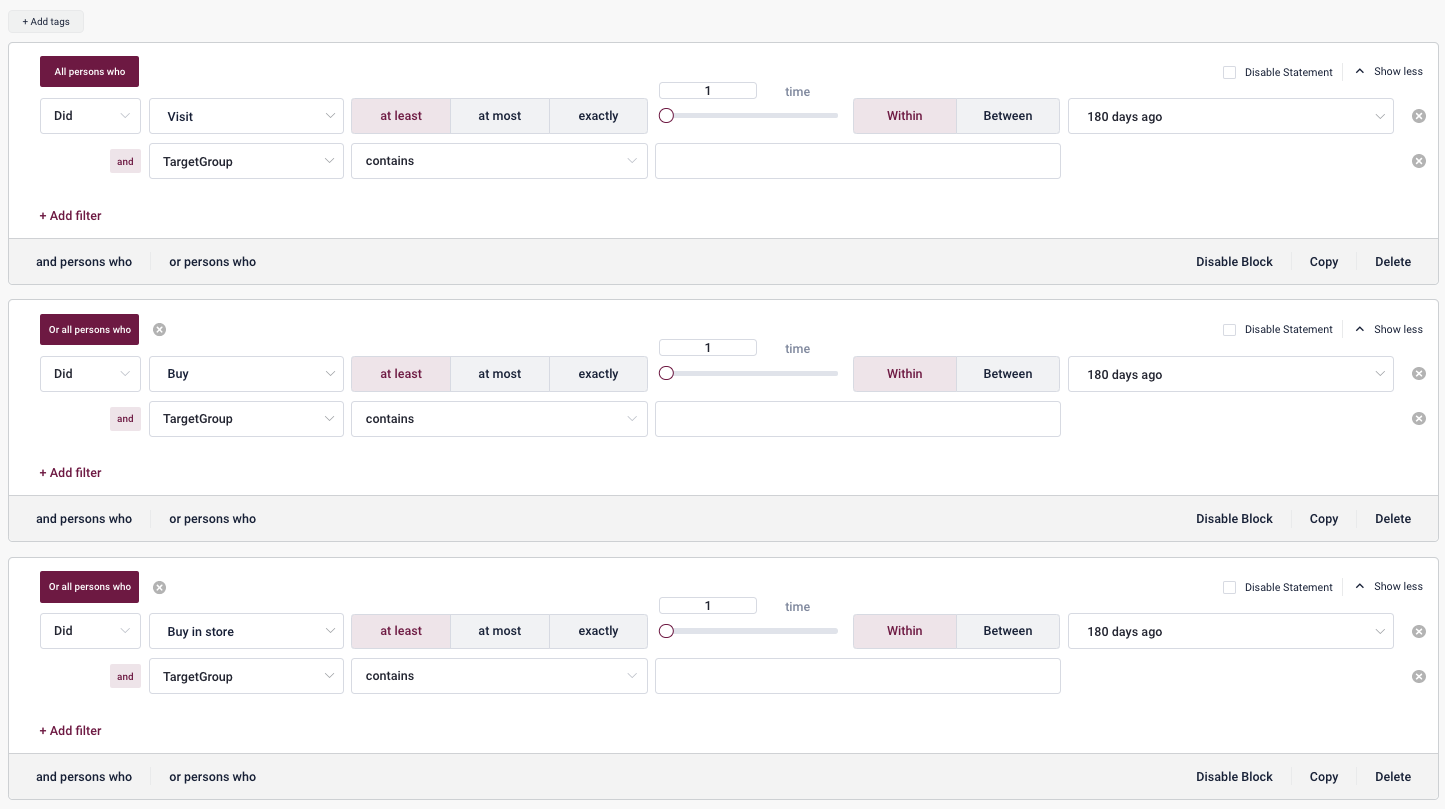 The date selection area of the audience builder has also been upgraded.
You have the possibility to define audiences based on various different time ranges, which means you go all the way down to behavioral interaction data from the last hour. This allows you to communicate extremely precisely by using the audiences that are extremely up to date with the most recent behavior.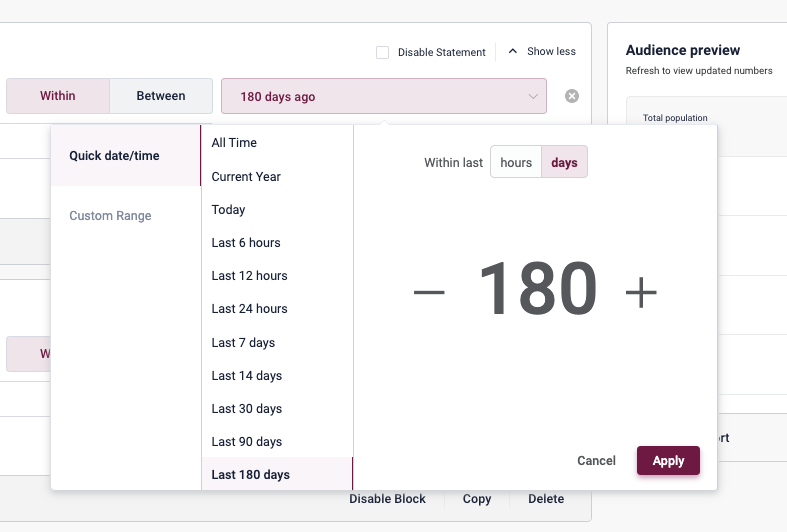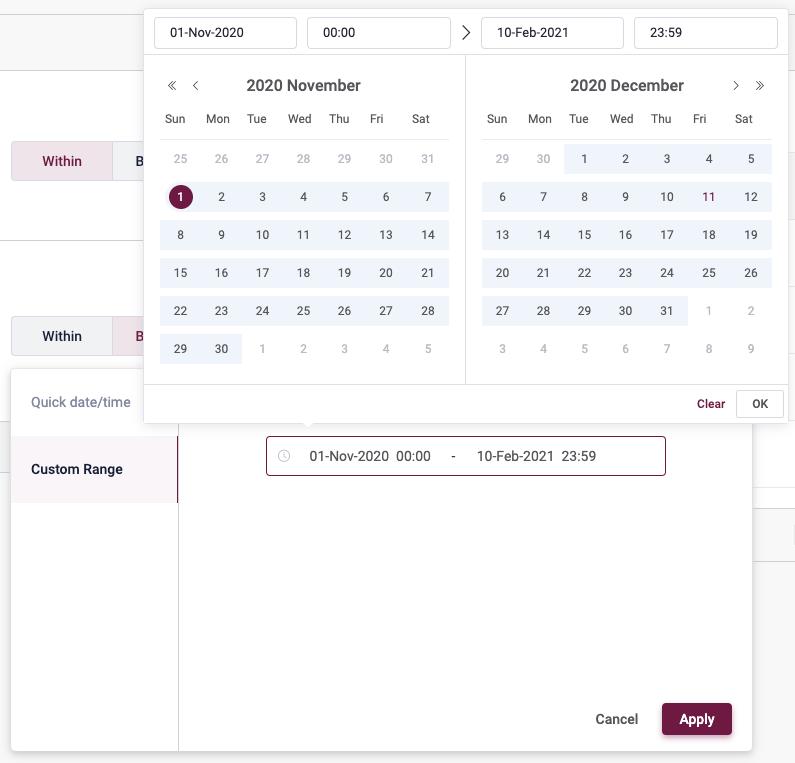 You can now directly from within the Audience Builder after pressing Save, attach the audience to your desired activation channel without having to back to the campaign menu.