Are you managing accounts or webshops in more than one country in Raptor's control panel? Then you might have struggled with building all your audiences from scratch. You don't have to anymore.
What has changed?
Now you can clone audiences on more or all of your accounts. This will release time on your hands and reduce the risk of making manual mistakes.
How do you clone an audience?
To clone an audience to one or more of your sister accounts, go to the Audience Builder, click the three dots on the right, and press "Clone to sister account(s)".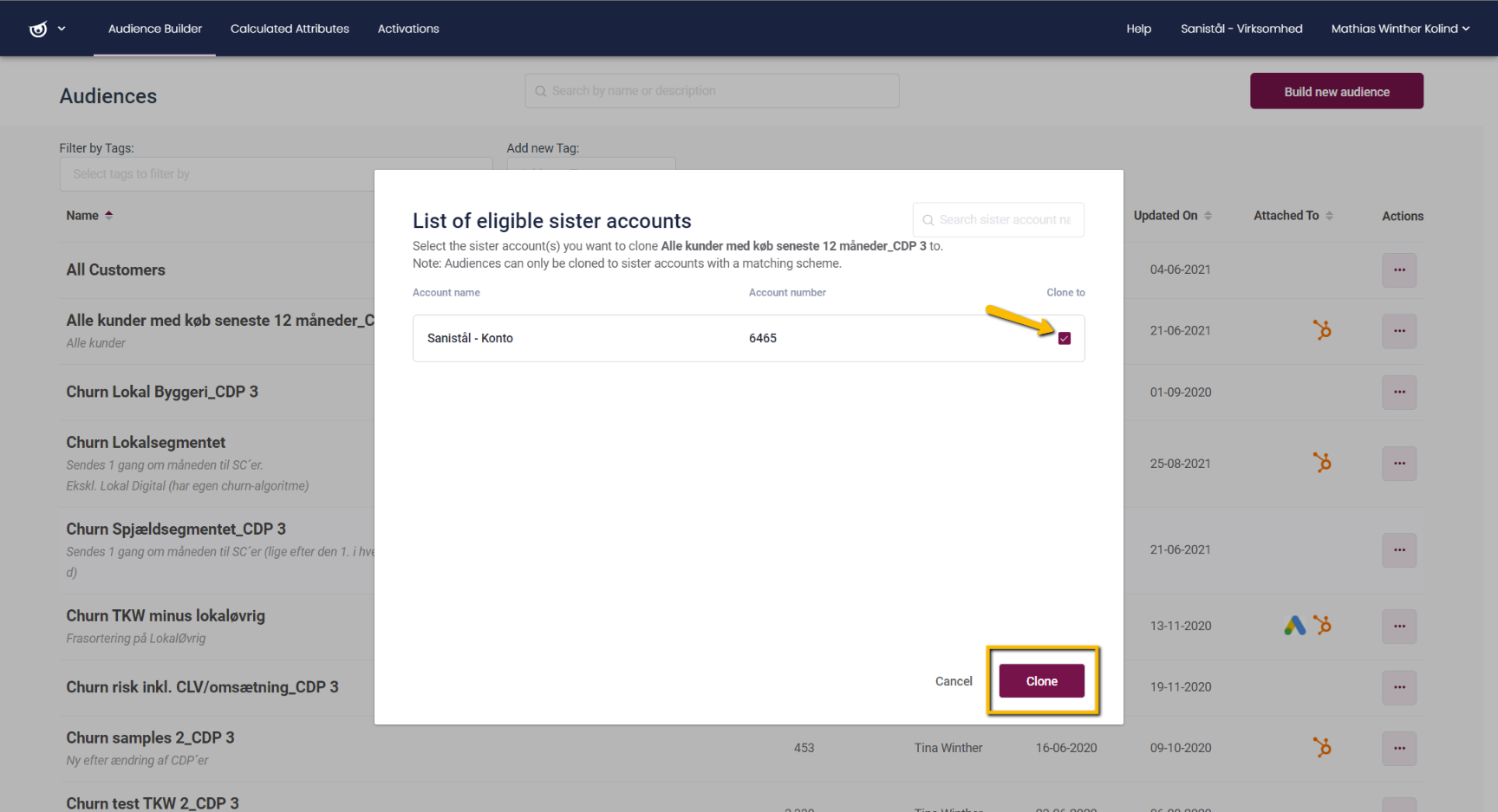 A new window will emerge, and the system will search for available accounts.
Please note: Audiences can only be cloned between accounts with identical data schemes as the account you are cloning from.
Select the account(s) you wish to clone the audience to and click "done".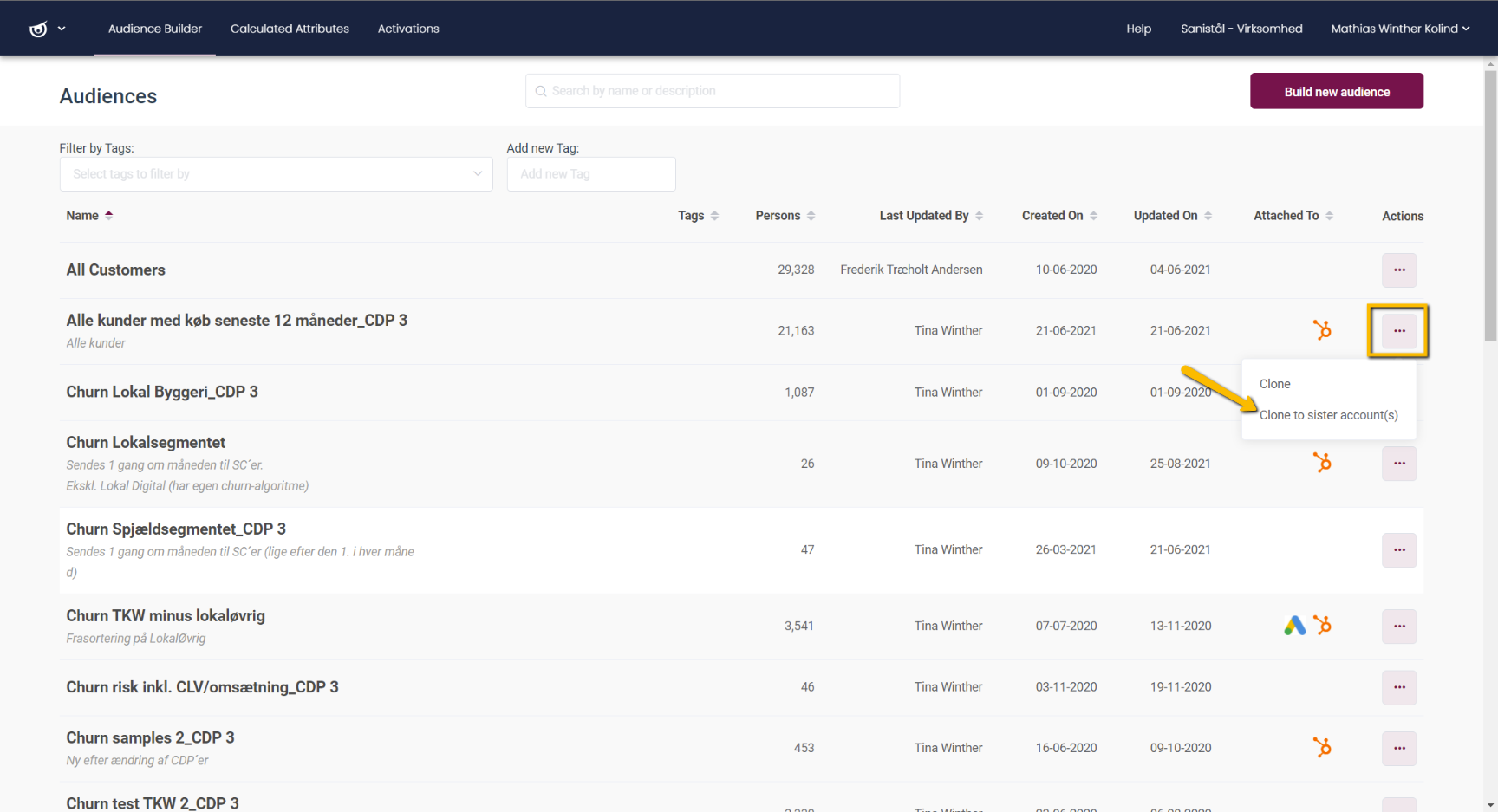 Now that the audience is cloned to the selected accounts, it will appear in the list of audiences on the destination account(s).
When will I be able to clone audiences?
The feature is already live within the Audience Builder. You can clone your audiences today.