Alpha Solutions is one of the leading development houses in the Nordics with expertise in digital commerce. We develop advanced solutions and provide technical business know-how that makes e-commerce simple, automated, and personalized.
Industries
Cosmetics & Healthcare
Electronics & Appliances
Fashion, Apparel & Sports
Hobby, Office & Books
Home Improvement, Garden & Pets
Industry Wholesale
Living & Furniture
Marketplace & Auction
Technologies
Episerver
Salesforce
Shopify
Sitecore
Umbraco
Alpha Solutions stems from a long and professional high tradition of developing advanced IT solutions. The company was founded by a group of partners back in 2004 who got to know each other during their time at the Computer Science Institute. Today we have employees at our offices in Copenhagen, Oslo, New York, Los Angeles, and Dallas.
At Alpha Solutions, we build digital solutions on a technologically strong foundation. A foundation that has made us the competent business architects we are today. Having the technology on the backbone, gives us the profits to see the business issues from a wider perspective. We match the technology to our customer's needs and help them grow their business.
We know that it is in cooperation with our customers that we achieve the best results. We truly understand your business and we are curious to learn more about you. We want your needs to be met – so we listen. Just as we use our technical knowledge to ask questions that will benefit your business challenges.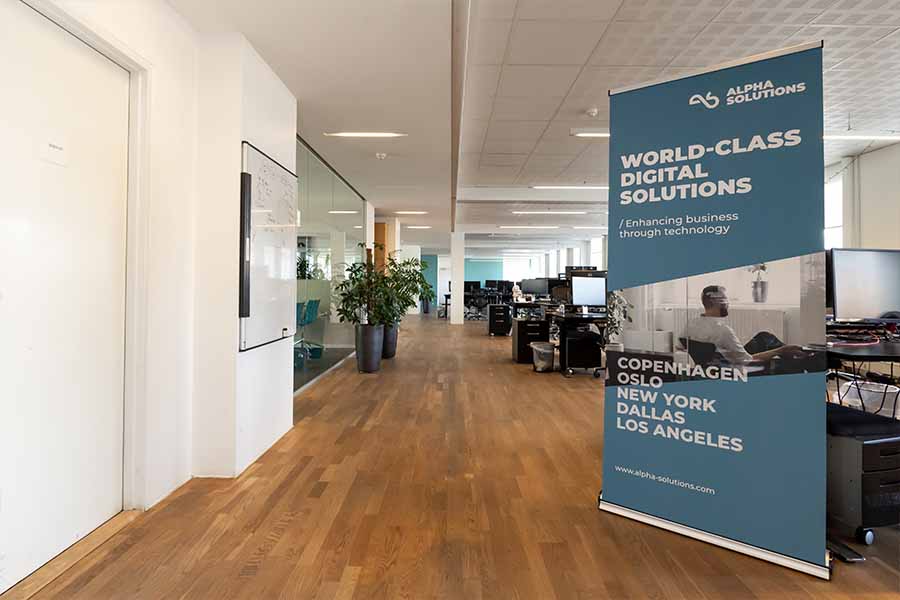 With more than 15 years of experience and after 75 enterprise solutions, we are one of the Nordic's most reliable partners with technologies such as Sitecore, Salesforce, Umbraco, Episerver, and inRiver.
To partner up with Raptor has been an obvious choice. Their range of services accommodates the market within recommendations and personalization as we see it today, which makes us able to offer future-proof solutions to our customers. Furthermore, Raptor's strong presence in the Nordic region makes us a perfect match.
Alpha Solutions x Raptor
Cases
Neye
A 360° personalized customer experience
Webinar - Neye, Raptor & Alpha Solutions
Drømmeland
The Dream Quickly Became Reality