Vertica is a dedicated e-commerce agency with more than 90 employees – based in Aarhus and Copenhagen. We have existed for more than 18 years, and we innovate and develop award-winning e-commerce solutions for B2B and B2C along with a line of very ambitious companies.
Industries
Baby/Kids & Toys
Fashion, Apparel & Sports
Food & Beverages
Hobby, Office & Books
Home Improvement, Garden & Pets
Industry Wholesale
Living & Furniture
Public & Social Organizations
Travel & Leisure
Technologies
Adobe Campaign
Adobe Marketing Cloud
Agillic
Elastic Search
Episerver
inRiver
Mailchimp & Mandril
Microsoft CMS
Raptor
Sitecore
Solr
Ucommerce
Umbraco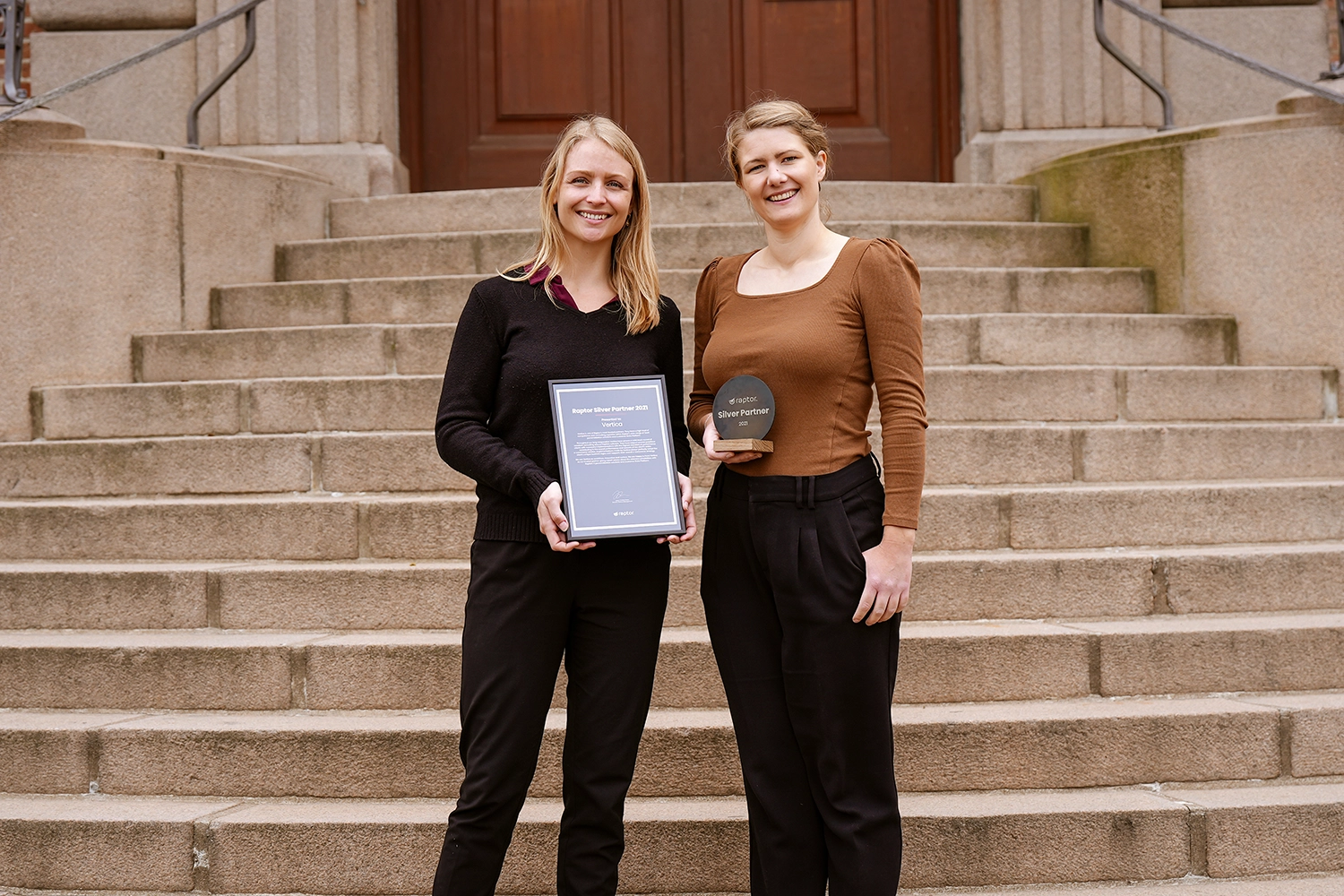 We strengthen our customers' businesses and ensure that IT and business come together. We do this by combining an understanding of business with user insight, technical development, project management, and integration to existing IT systems. We have all the required competencies inhouse, regardless of whether you need us to develop a digital strategy, a webshop, build an app or streamline your business through integration.
Also, we focus on omnichannel in order to ensure a strong interaction between all of your platforms.
We have won FDIH's e-commerce award 11 times.
At Vertica, we work clients who aim to be at the forefront of digital commerce. We partner up with Raptor because we have identified Raptor as one of the strongest players within recommendation and personalization. Raptor's approach and market position match Vertica's ambitious approach to ecommerce, and we often see both the Smart Advisor and CDP products as great fits for our clients. Both technically and commercially.
Tress
Boosting Sales with Recommendations
Scandlines
Increasing Sales With Product Recommendations and Campaigns
Sanistål
personalized User Experience
Aarhus
Studsgade 29
8000 Aarhus
Denmark
København
Flæsketorvet 68
1711 København V
Denmark