Hesehus is one of Denmark's leading e-commerce solution providers and has created online success for e.g. Matas, BabySam, and Davidsen. Hesehus employs 175 people in Odense, Aarhus and Stockholm, and has several times been awarded as the best to create results, and has achieved 14 x gold at the E-Commerce Award.
We make the e-commerce winners of the future!
Industries
Auto & Cycling
Baby/Kids & Toys
Cosmetics & Healthcare
Electronics & Appliances
Fashion, Apparel & Sports
Food & Beverages
Hobby, Office & Books
Home Improvement, Garden & Pets
Industry Wholesale
Living & Furniture
Marketplace & Auction
Public & Social Organizations
Technologies
Agillic
Auth0
Bambuser
Cloudflare
Elasticsearch
Hangfire
HERO
Kibana
Klarna
Mailchimp
Microsoft
Octopus Deploy
Raptor
Valitor
We are one of Denmark's leading e-commerce solution providers specialized in the development of award-winning B2B and B2C e-commerce solutions – from strategy and business development to design, user experience, and optimization. Everything with one goal in mind – to create ambitious e-commerce solutions.
Our e-commerce platform, Bizzkit, is among the three leading and most widely used e-commerce platforms in Denmark and handles – unlike many other platforms in the market – both complex product data, rich digital asset management, content management, and classic e-commerce functions. This means one total solution for our customers – a solution that is extra flexible since the standard foundation is not locked or restricted and as a result can be adjusted to the customers' requirements for functions and features.
To maximize the customers' digital presence and give them a state-of-the-art solution we collaborate with industry-leading providers of technologies and add-on services, including our close partner Raptor.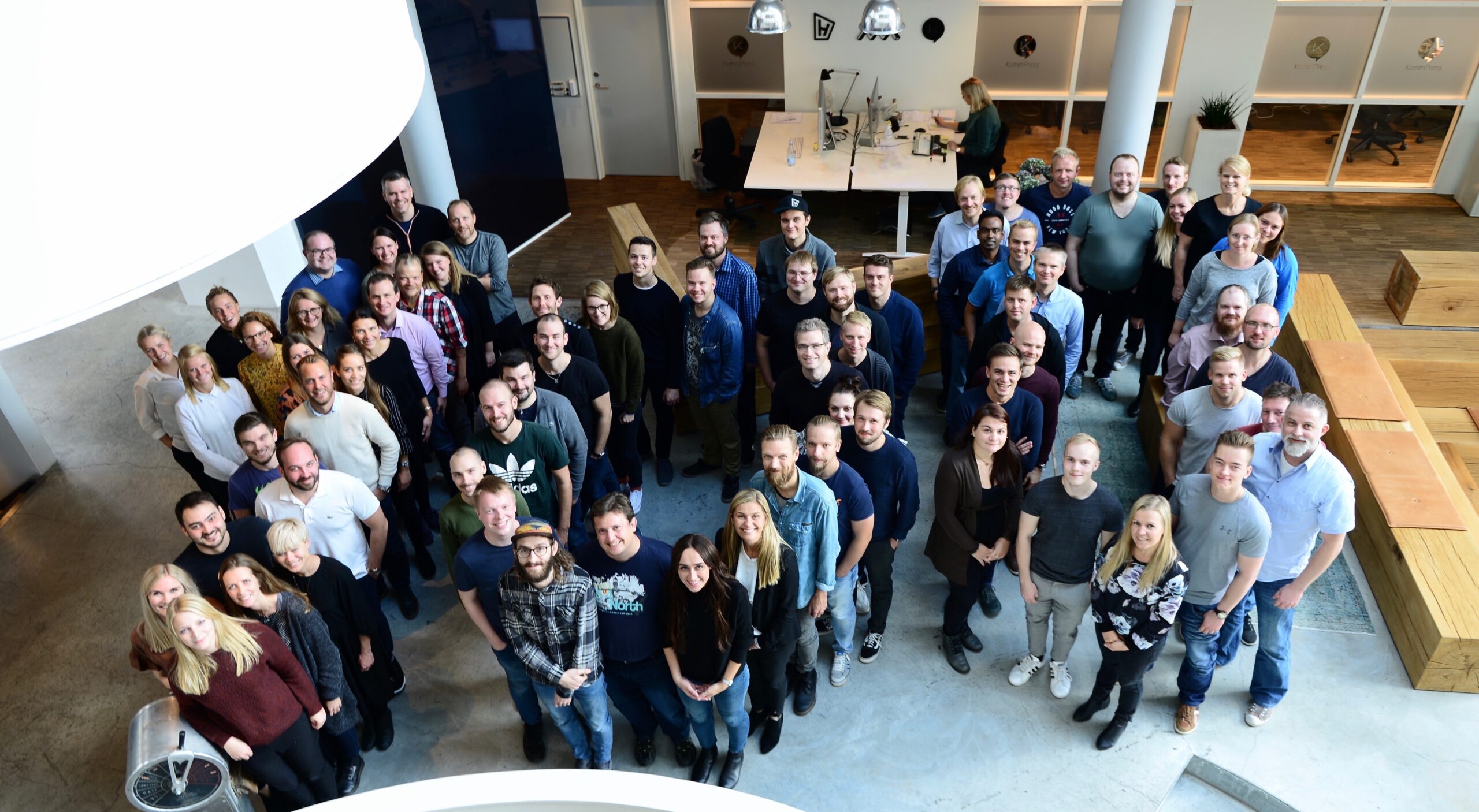 In close cooperation with Raptor, we have developed the generic personalization tool, the Bizzkit-Raptor module, which can be adjusted and integrated on all our customers' solutions depending on the needs. The module is based on data mining, advanced algorithms, and machine learning which together with Raptor enables us to create 1:1 personalization for the users of our customers' webshops based on their online behavior and in that way shape a more personal customer journey for the individual user.
Zizzi – Raptor – Hesehus, Bizzkit Platform
Several of our customers, including BabySam and Zizzi, have already used the module and this has a direct effect on their bottom line.
For example, customers at Zizzi's webshop are now being introduced to offers, news, and product suggestions not only based on what other customers have looked at and bought but also based on their own history, preferences, and behavior. For Zizzi, this has resulted in an increased conversion rate of 150%, a 28% bigger basket size, and 40% in ROI.
Zizzi
– achieves an +8% conversion rate on Price Drop triggers
Babysam
 e-Commerce Across the Entire Chain