How to get personalization "right"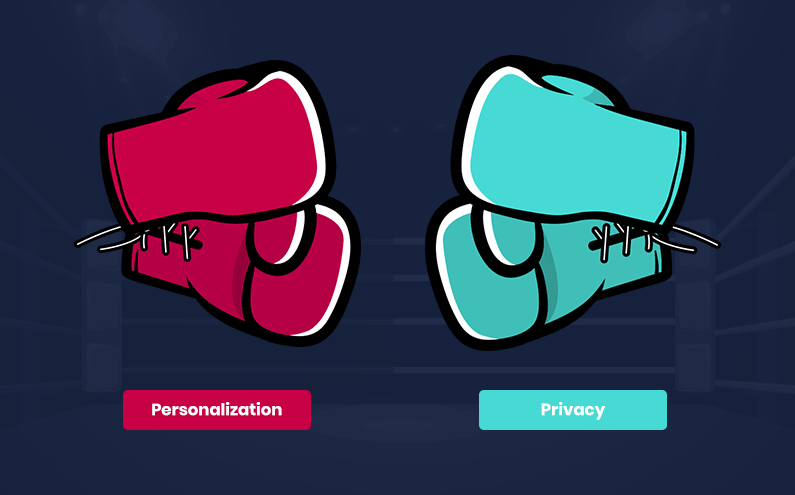 If you work with online marketing and sales, you know that customer data is everything.
It's your ultimate way of targeting and retargeting your ads and other marketing efforts to reach your prospects. And the more detailed data you have, the better you will be at the art of commercial seduction.
That's why you have probably been swamped with articles, blog posts, and seminars, all bemoaning the phase-out of 3rd party cookies as a major marketing method.
Maybe it has led to big changes in your data strategy. For many, it hasn't.
That's why this blog posts aims to break it all down a bit.
What do these changes actually mean to the way personalization is done? And why is it crucial to get started with a new data strategy today if you want to get personalization "right" in the future?
The end of an era
For many companies, it has been common practice to collect personal data that is not immediately necessary – or to buy data in bulk from brokers. Even marketers have pushed the boundaries for consumer privacy in the name of good customer service – and felt the public sentiment turn against them as a result.
For example, Uber found themselves in a pickle for tracking their user's location for 5 minutes after the ride had ended. According to Uber, this data collection enhanced rider safety and improved pick-up and drop-off locations – and it technically wasn't illegal. This practice did, however, enter creepyville for a lot of Uber users – and consumer trust was seriously damaged.
In fact, almost half (44%) of the participants in a Danish survey by Resolution Media feel that it's impossible to protect their personal data, and many find it hard to fully understand how companies use their data. Similarly, 79% of consumers have felt uncomfortable with the personalization they have received. 
These consumer experiences have sparked a privacy movement leading to regulations such as GDPR and CCPA – and companies like Apple and Google now use privacy as a marketing tool to win over consumers with a taste for strict privacy requirements.
And with that, 3rd party data no longer lives up to these requirements.
By the end of 2022, this type of data will be blocked from major browser systems like Firefox, Safari, and now Google Chrome – the most-used browser in the world.
This is the final nail in the cookie coffin: Companies can no longer rely on tracking individuals across the web and should start working on a data strategy focusing on 1st party data.
But what exactly is the difference between 1st and 3rd party data?
1st party data – AKA the good stuff
In short, 1st party data is the information collected by you as a company.
When a visitor visits your website, a code (also known as a cookie) gets generated and stored on your visitor's computer by default. This cookie is often responsible for remembering basic data like names, e-mail addresses and languages, but also shopping behavior and other preferences – all in real time.
While some types of cookies make sure a website works correctly, 1st party cookies are pivotal to the personalization of the customer experience. They help you target and retarget your ads based on the behavior and preferences of the individual user.
For example, if you have ever experienced seeing a product on social media that you initially looked at on a website, that's 1st party retargeting at work.
Importantly, 1st party data is data you have the visitor's permission to use, and it can be traced back to one particular person at the time it was collected.
This has 3 crucial advantages:
The data was correct at the time it was collected, meaning that your personalization efforts are much more likely to reach your intended audiences
You and your visitor know how and why the data was collected.
The cookie doesn't know everything about what your visitor does online, but only the necessary information for providing a relevant customer experience.
The same cannot be said for 3rd party data. 
3rd party data – more, but not necessarily merrier
Unlike 1st party cookies, 3rd party cookies are tracking codes that are generated by another website than your own and then placed on your visitor's computer.
That is, the data is not limited to what has been gathered on your website alone but has been collected from the many different activities consumers partake in online.
This results in very detailed data that can be used to create robust visitor profiles and segments for retargeting your ads to a much wider audience.
While all this bulk data provides a quick and easy marketing shortcut, they make it almost impossible to secure customer privacy – and they are often collected without consent.
This, of course, can be seen as morally ambiguous, but it also has consequences for your marketing efforts.
The nature of 3rd party data means that it's nearly impossible to confirm where the data comes from. Research shows the vast amount of internet traffic is generated by ad-fraud, bots, or otherwise unreliable sources that make the data virtually useless (Forbes).
Because when your data is flimsy, your marketing will be flimsy too.
In fact, digital ads are estimated to reach their target audiences 50% of the time – at best.
Even when the data collected is detailed and correct, it sometimes results in overly personalized experiences that make customers uncomfortable with how much companies know about them. 
of consumers get frustrated when the personalization they receive is irrelevant (McKinsey)
That is, while 3rd party cookies have been immensely valuable to digital marketing, they are less than ideal for meeting the growing requirements for data privacy and relevant customer experiences.
How to get personalization "right"
When 3rd party cookies are completely phased out, you will have to work with what you have – and that's 1st party cookies.
And they are not too shabby!
In fact, they represent a welcome opportunity to update the way digital marketing is done and steer away from the borderline lazy and invasive treatment of customers that is now commonplace.
A "1st party data first" strategy calls for a more traditional approach to marketing, where total transparency, solid customer profiles, and quality personalization win the race.
In fact, by renewing your digital marketing strategies, your business may end up performing better overall – both in terms of engagement, ROI, and consumer trust (Dept).
For many businesses, losing consumer trust is the greatest risk associated with not being transparent in their use of data. As we saw with Uber, negative PR and word of mouth can be hard to shake, and consumers are quick to move to a competitor offering better security and more ethical practices.
This requires a carefully thought-out approach to 1st party data, and that approach starts with structure and organization.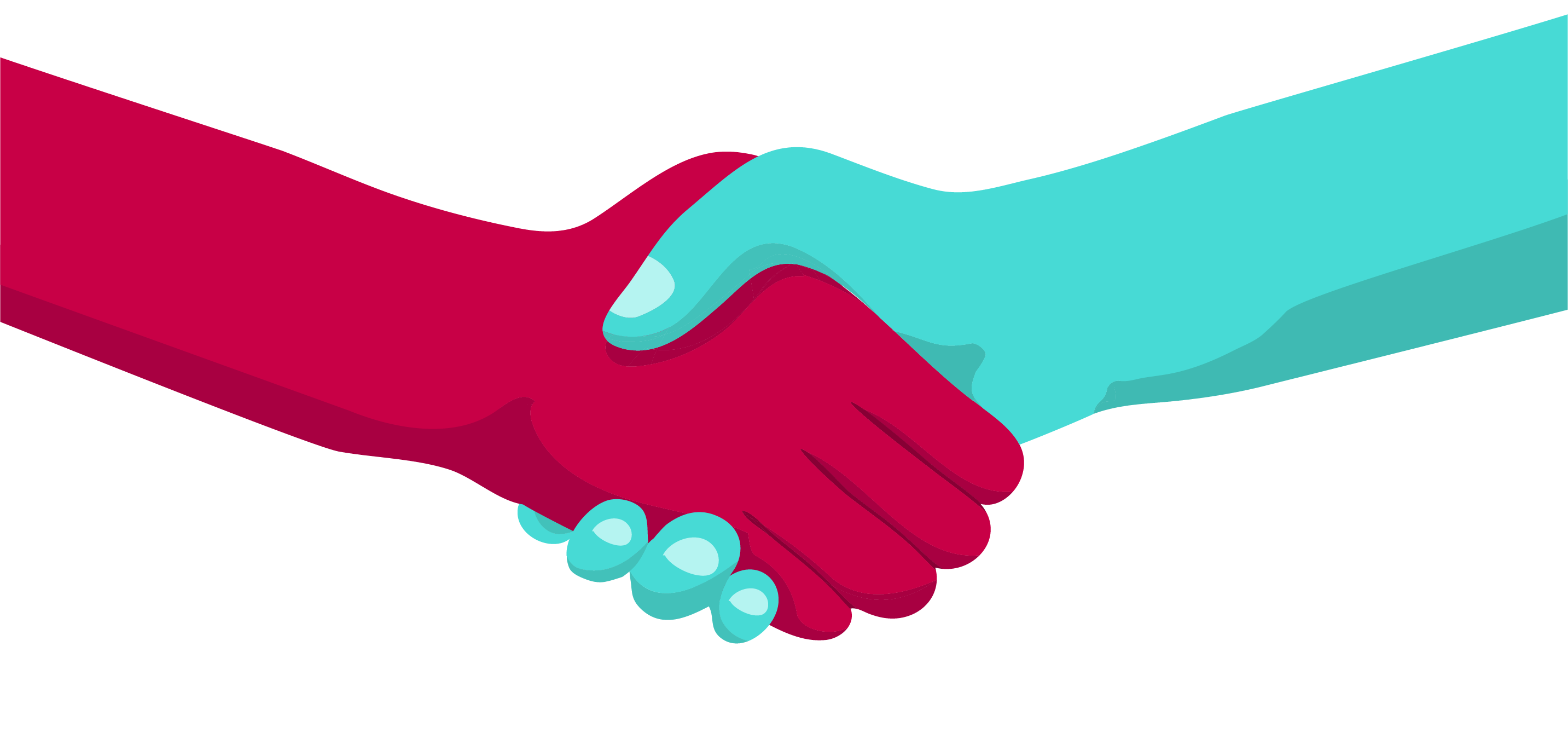 Starting a new data strategy
There is no doubt that cookies are becoming fewer, so instead we have to make sure the cookies we have are perfectly baked and ready to eat.
For that, you need a well-oiled setup for collecting permissions and organizing your data, and if you haven't already invested in a Customer Data Platform, the time to act is now.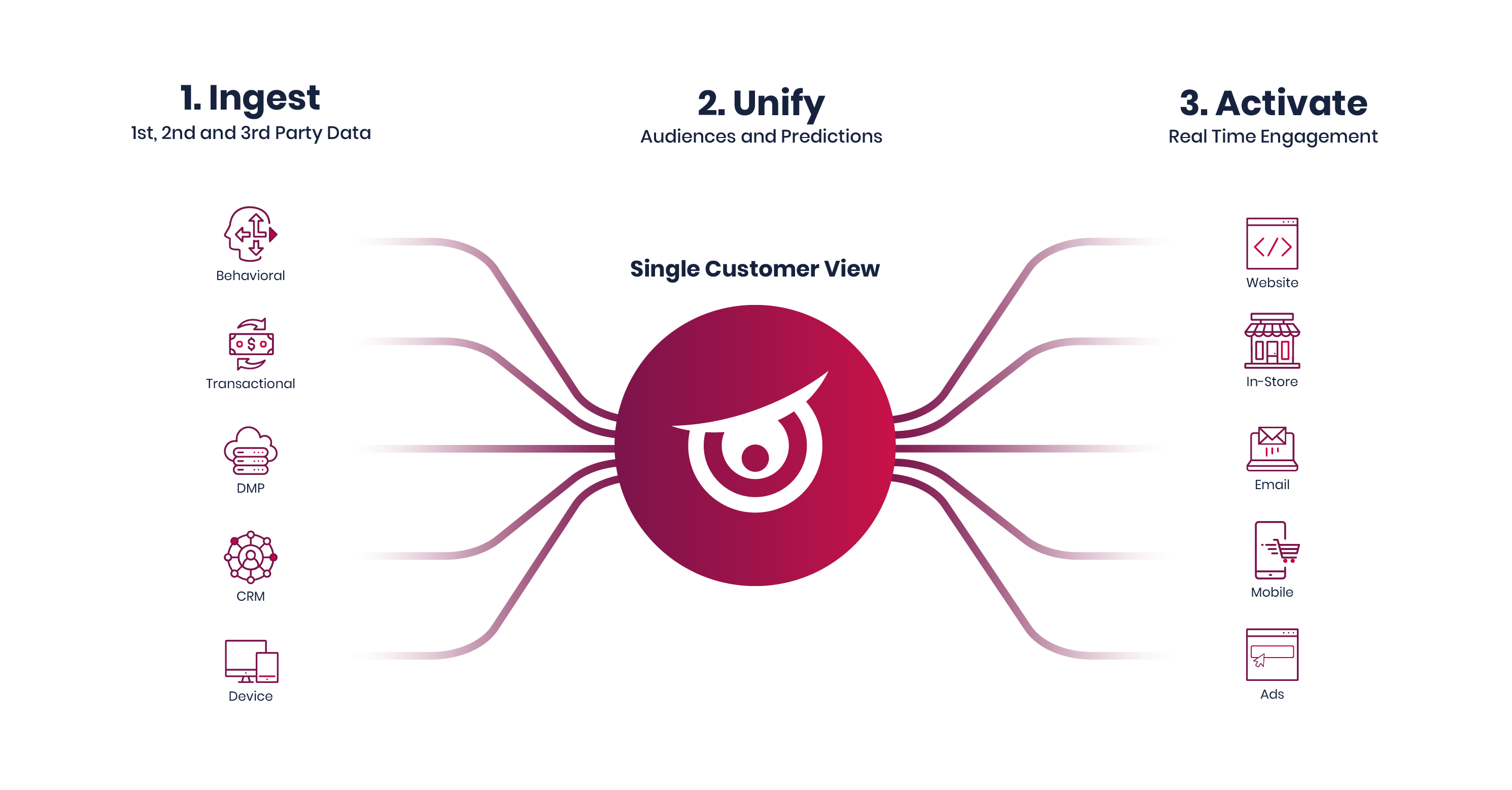 A Customer Data Platform is a single operational platform that empowers you to unify your customer touchpoints from every data source and make it available to all activation channels in your tech stack.
Instead of mindlessly collecting 3rd party cookies that may or may not create relevant personalization, you need to take advantage of all the data you already have available.
From newsletters to customer service calls, your organization is full of data that can be organized and activated across your different channels through a CDP – and the personalization it creates will likely feel appropriately relevant and pleasant for your customers.
If you manage your data correctly, you can find the right balance between your customer's privacy requirements and your marketing needs that will ultimately lead to the trust that long-term customer relationships are made of.
What's the rush?
The paradigm shift isn't going to happen overnight – in fact, it won't fully happen before 2022 – so why should you be in such hurry to collect data now?
It's all about creating a solid database by collecting and centralizing your data before the 3rd party cookie disappears. As mentioned earlier, a CDP collects every 1st party interaction in real time and secures the high data hygiene that will drive your personalization efforts going forward.
It's a great place to start.
Customers see data transparency as an essential. For companies this becomes a factor influencing success in the market. EY
After 2022, collecting data completely relies on being given explicit consent.
People are already much more reluctant to push that "Allow all cookies" button when visiting a website, so you need to make it explicitly clear what they get in return.
If your content has high value, visitors are much more willing to share their information with you, so start thinking about this exchange now – and how you convey that to your potential customers.
Is it okay to be tracked by your favorite coffee shop if it means you get special, personalized offers on your favorite drinks?
If your customer thinks so, you have found a nicely balanced exchange.
Want a step-by-step guide for collecting consent in a post-cookie world?
Get our popular cookie guide that takes you through all the details.
Now more than ever, digital marketing is about being relevant.
Out with the spam and in with the carefully curated content and product recommendations that are the building blocks of lasting customer relationships.
Change isn't easy…
… and we guarantee that the changes in data privacy won't stop here. It's complex, it's overwhelming, and it's tempting to postpone it until it's impossible to ignore.
But you really shouldn't.
If you're still unsure how to get started, sign up to our webinar on December 8th (in Danish), where Raptor Services and Resolution Media have partnered up to give you a step-by-step guide to your new data strategy.
Every company is facing similar challenges, and we have seen it all before – but you can get a competitive advantage by starting your new data strategy now.
Key takeaways
The privacy movement calls for appropriate and precise personalization – scrap the scattergun technique and focus on reaching the right audiences with the right products at the right time
By changing to a 1st party data strategy today, you can bridge the gap between data privacy and marketing performance
A Customer Data Platform is the ultimate way to organize your data and activate it across your different channels for personalization experiences that foster trusting, long-term customer relationships.