15 Personalization Strategies for the Digital Age
E-book: Mastering B2B e-commerce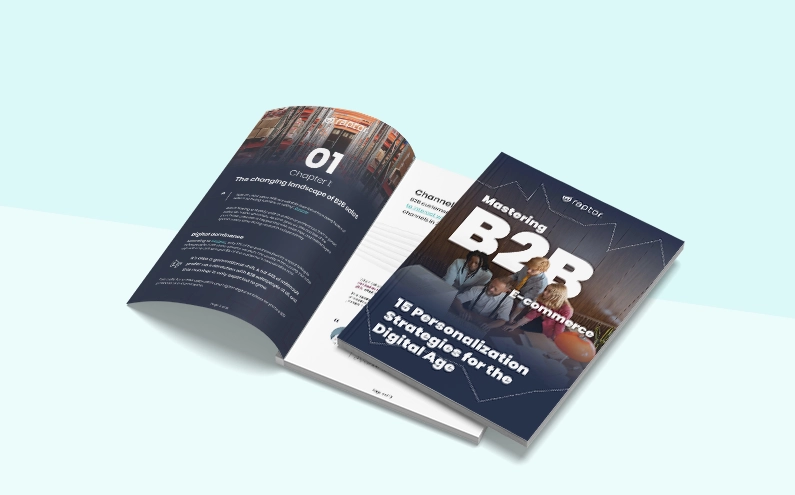 B2B E-commerce

Guide

:
15 Personalization Strategies for the Digital Age
The landscape of B2B sales is evolving at a remarkable pace.  
Gone are the days when in-person interactions dominated the field.
Today, B2B buyers, just like their B2C counterparts, expect seamless digital experiences and personalized interactions. 
Our guide, "B2B E-commerce Guide: 15 Personalization Strategies for the Digital Age," is your compass in this rapidly changing landscape.  
We've accumulated the best use cases and strategies to help you thrive in the digital era – without resorting to pushy sales tactics. 
What You'll Discover in Our Guide:

 

The changing B2B landscape moving from sellers to selling

 

The digital expectations for B2B purchase experiences

 

A debunking of the most common B2B E-commerce myths

 

What the experts say about B2B E-commerce 

 

15 personalization use cases for B2B sales