Welcome to the three new faces at Raptor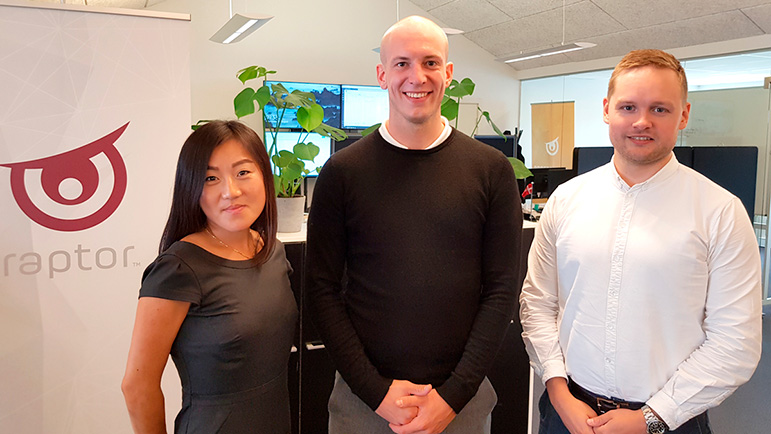 Today is a very special day at the office. We have the honor of presenting three new faces at Raptor.
We are determined to achieve our goals and to do that we sought out and found reinforcements.
Lisette Molbech:
We are happy to introduce Lisette Molbech as our new Sales Specialist. Lisette will be joining sales in our Business Services Team where she will focus on generating new leads and closing deals.
Lisette comes from Digital Works where she has been selling customized workshops in Social Media from a commercial perspective. At JP/ Politikens Hus she has been working with offline and online Paid Media advertising.
Mads Sieron Thorsen:
Welcome to Mads Sieron Thorsen, our new Project Manager. Mads joins our Professional Services Team where he will be managing onboarding projects with new clients and providing them with the support and guidance necessary to succeed with the Raptor solutions.
Mads has years of experience in IT, Marketing, and Customer Care from his recent jobs at Zircles.com and AGF A/S.
Anders Spicker:
Welcome to Anders Spicker Rasmussen, who is our new Head of Paid Media. Anders is joining our Business Services Team where he will be in charge of developing our paid media services such as Ad Advisor, Price Monitoring, Google shopping, and display.
Anders has worked in various positions within the paid media space on media, agency and tech side. The roles have varied from executing strategies, applying data and business development within new areas in digital.