Welcome to Raptor's new Partner Manager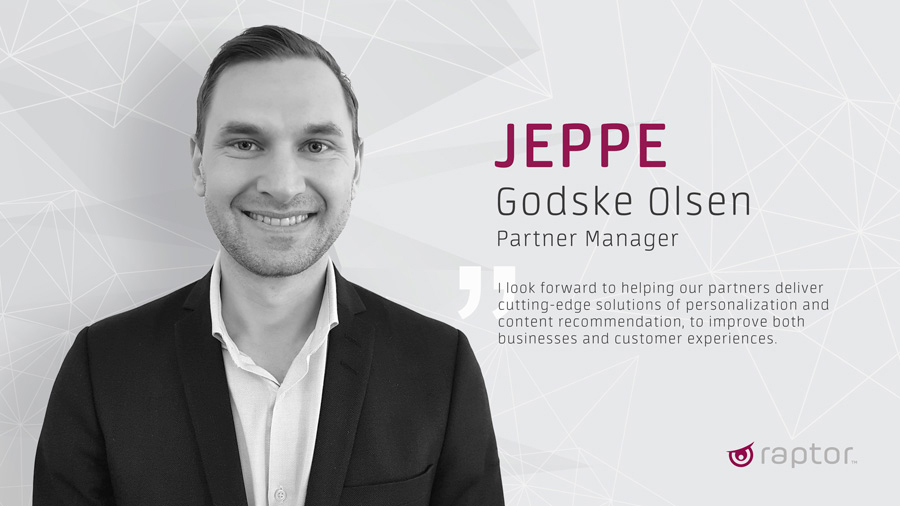 We are really excited to welcome Jeppe Godske Olsen as our new Partner Manager.
Jeppe has the right mindset and a clear understanding of Raptor and our value proposition. Besides relevant experiences from doing online targeting at Epinion Group, he has worked with Data Management Platforms and B2B sales in the Nordics.
Jeppe will join Business Services Team, where he will be focusing on optimizing our partner program and making synergy in our current partner network by improving partner sales and creating new partner certifications.
I look forward to helping our partners deliver cutting-edge solutions of personalization and content recommendation, to improve both businesses and customer experiences