Welcome to Martin, Customer Success Specialist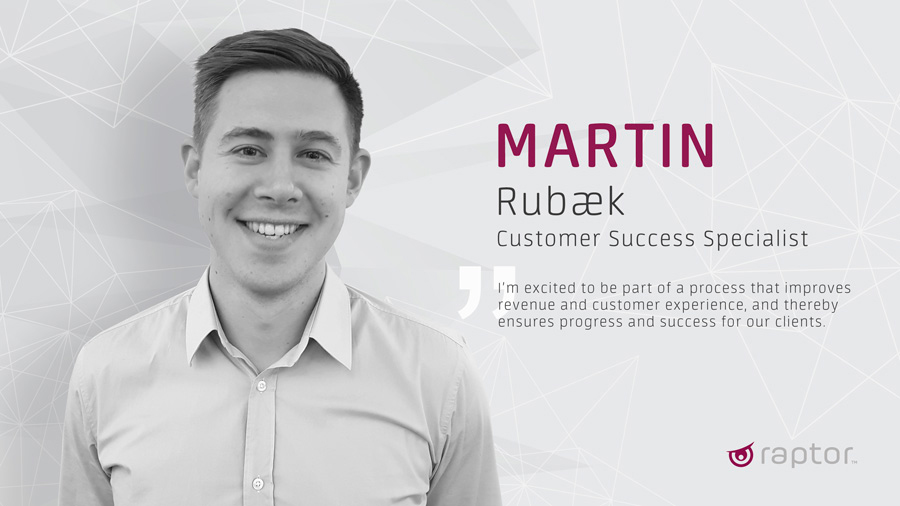 We are excited to welcome the newest member of the Raptor family.
Martin has a great attitude towards helping others achieve their goals, and he is the fourth new face of 2018!
He will join the Business Services Team, where his primary assignment will be to engage with Raptor customers to ensure mutual benefit and success.
Martin comes from an international start-up, where his focus was digital marketing. He has a clear understanding of Raptor's key benefits to both partners and customers.
I'm excited to be part of a process that improves revenue and customer experience, and thereby ensures progress and success for our clients.