Welcome Radu Deaconescu, our new Senior Software Engineer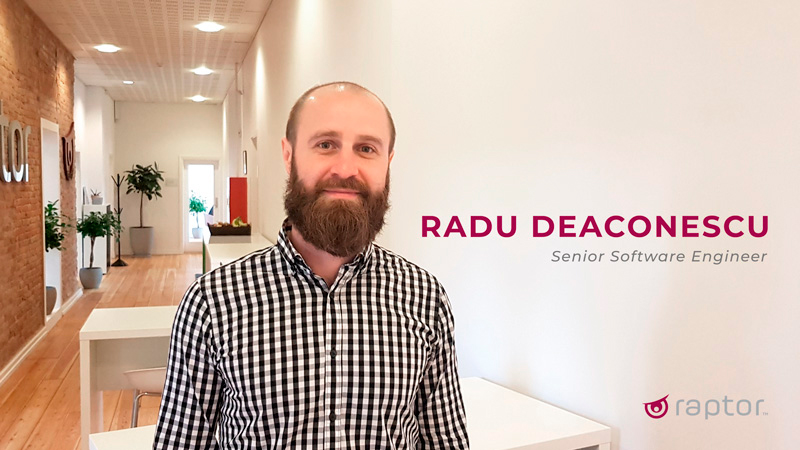 We are excited to welcome Radu, who will be working in our Technology Service Team at our office in Bucharest.
The addition of Radu, means that we now have four guys working at our office in Bucharest.
Radu has 10 years' experience working as a Software Engineer in various employments. Radu's responsibilities will include integrations to different platforms and furthermore develop and program new integrations.
I am happy to be a part of Raptor Services A/S. I look forward to work with and improve Raptors already best-in-business products and services. I can't wait to get started and use my years' experience to help Raptor deliver the best personalization.