Welcome to Nikoline Lauritzen, our new Creative Manager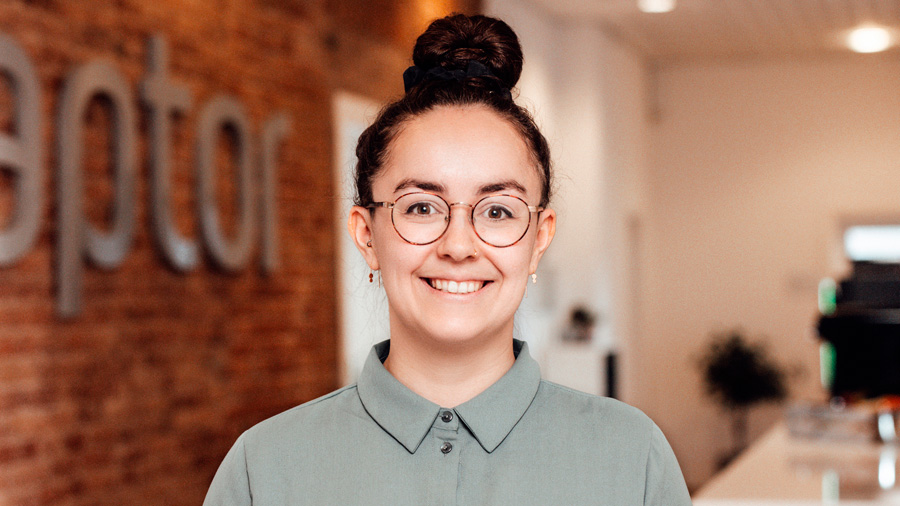 Welcome to Nikoline Lauritzen, our new Design & Marketing Specialist.
Nikoline has a bachelor's degree in Digital Concept Development and since then she has been a Project Manager and Digital Designer in the agency Adhost, from where she has extensive experience in developing visual identities and websites, consulting clients within digital marketing and optimizing internal workflows and processes.
She will be joining the Business Service Team where she will help conceptualize and develop Raptors brand with her strategic and creative competencies within branding and marketing.
I am excited about being a part of the highly skilled Raptor team. The quality and complexity of their services along with the engagement of the people behind the product is very motivating and creates a great environment. I am looking forward to developing the visual presents of the company.
You will probably find her by the coffee machine or with a camera in her hand.
In her spare time, Nikoline attends a choir and she enjoys inviting her family and friends to parties with lots of good food and cake, in her house in the countryside.