Welcome to Mads Sieron Thorsen, Project Manager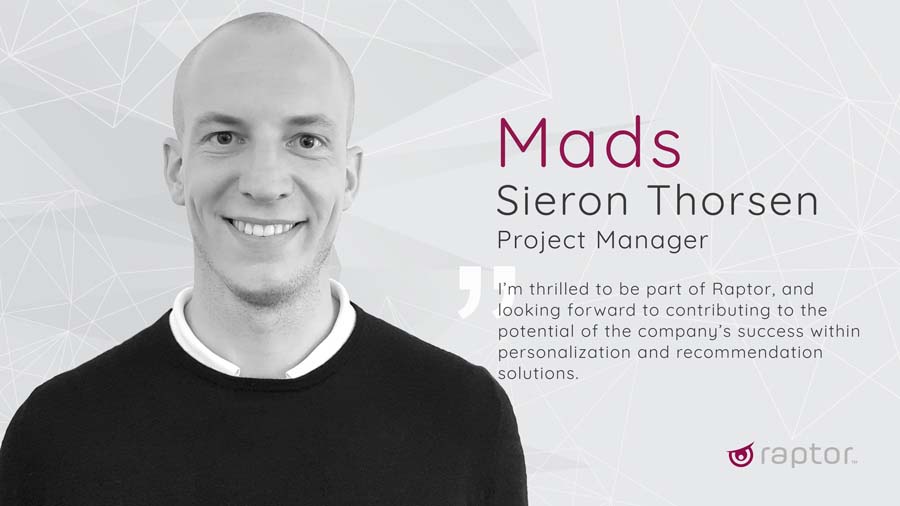 Welcome to Mads Thorsen, Project Manager in Raptor Services
Mads joins our Professional Services Team where he will be managing onboarding projects with new clients and providing them with the support and guidance necessary to succeed with the Raptor solutions.
Mads has years of experience in IT, Marketing, and Customer Care from his recent jobs at Zircles.com and AGF A/S.
I'm thrilled to be part of Raptor, and looking forward to contributing to the potential of the company's success within personalization and recommendation solutions.