Welcome to Arne Meng, Our New Junior Data Scientist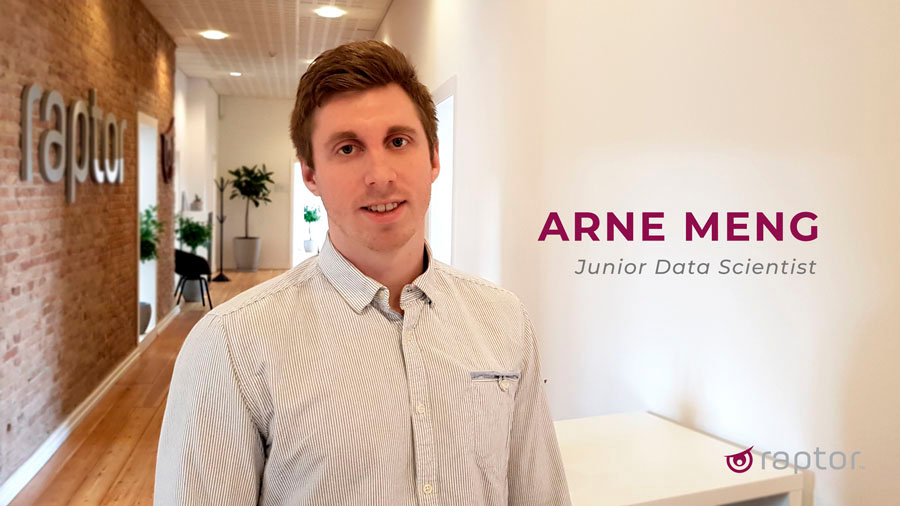 We are excited to welcome Arne, who will be working as our new Junior Data Scientist.
Arne is currently enrolled at Aarhus University, studying cand.soc where he has gained experience in machine learning and forecasting techniques. These techniques are a central skill for the research that Raptor is involved in, in relation to Machine Learning.
I am looking forward to creating value for Raptors existing and new customers by maintaining and developing new algorithms to optimize and maintain the high performance of Raptors services. The delivery of these high-performance services makes me motivated and proud of being a part of the team.
Arne is joining Raptor Services as part of our strategy to increase and maintain a strong focus on product development.