Smartphone E-commerce – By Benjamin Gundgaard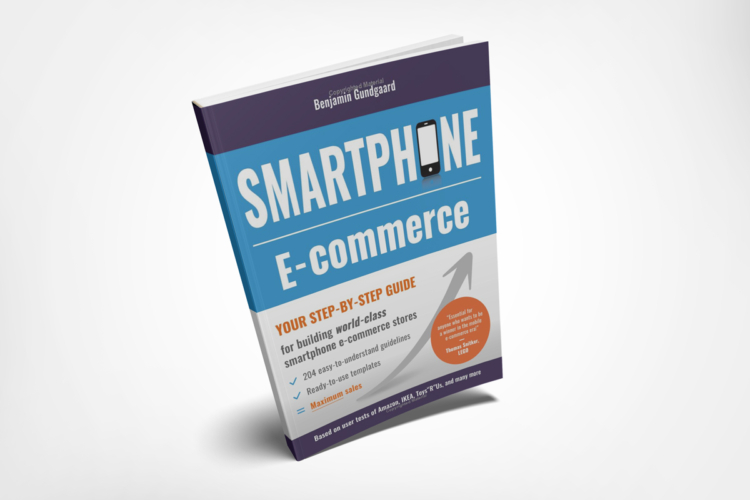 Smartphone E-commerce: Your step-by-step guide to building world-class smartphone e-commerce sites.
This is an excellent, in-depth book provides a comprehensive step-by-step guide to help you easily create world-class smartphone e-commerce sites.
Learn how to utilize data to personalize content, make a targeted homepage, make it easier for people to finding what they are looking for, and maximize your online sales.
The book thoroughly covers:
Personalization
Navigation
Collaborative filtering
Search optimization
Up-selling and cross-selling
Shopping cart abandonment
Relevance
Customer retention
Conversion rates

As well as much more.
Smartphone E-commerce is based on careful studies of customer shopping experiences and large-scale user tests from some of the world's leading mobile shops such as Amazon, eBay, ASOS, and Walmart.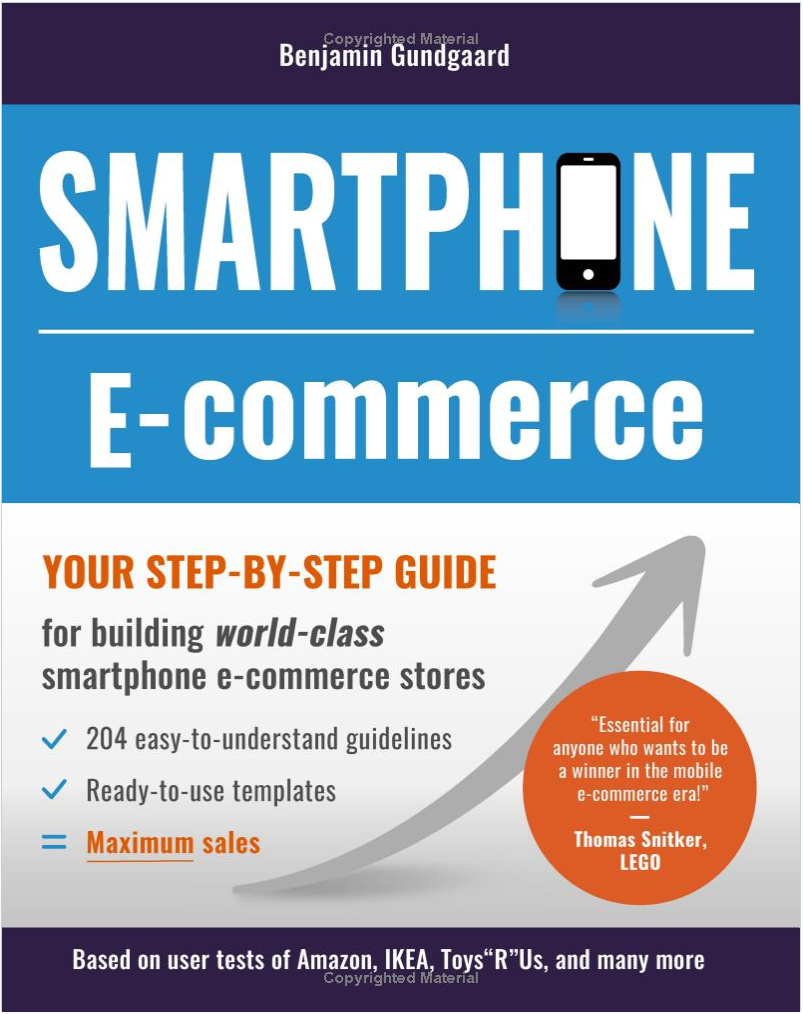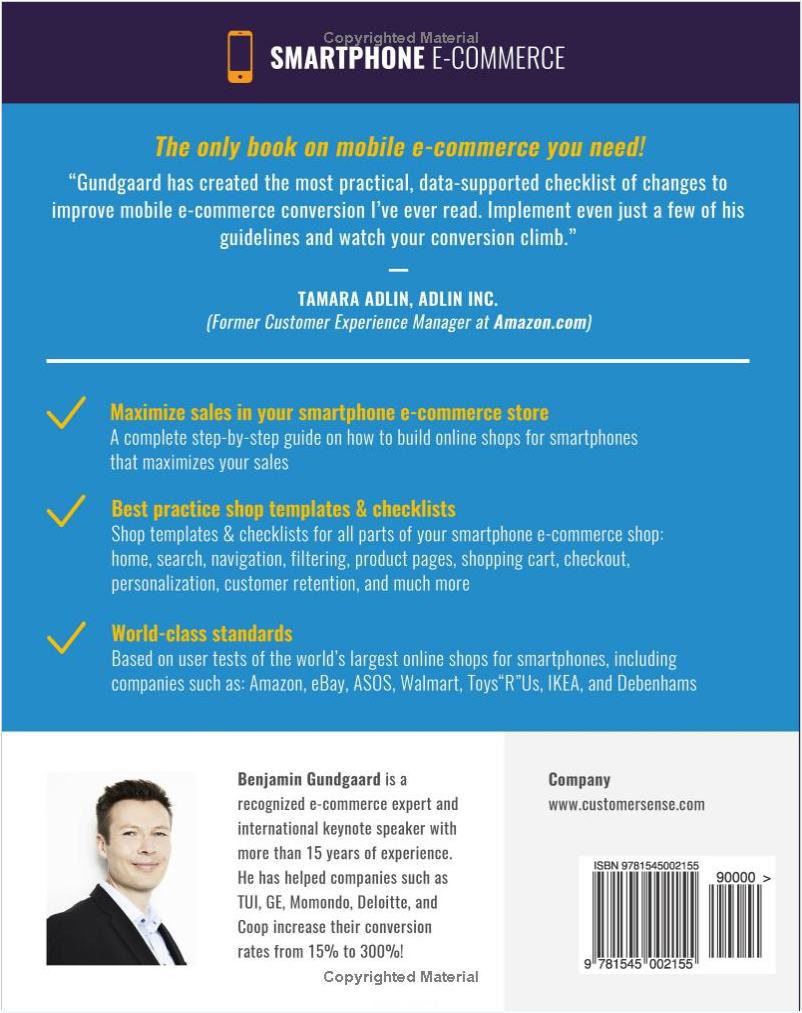 Benjamin Gundgaard
E-commerce Expert, Author, Speaker & Founder of CustomerSense
Benjamin Gundgaard has worked in the field of e-commerce for over 15 years and has helped some of the leading e-commerce companies in the world, such as TUI, General Electric, TDC, Momondo, Jysk, Bilka, and Coop, increase their sales from 15% to 300%. He is the founder of CustomerSense, an author, and a renowned keynote speaker.