Re-rank and personalize your search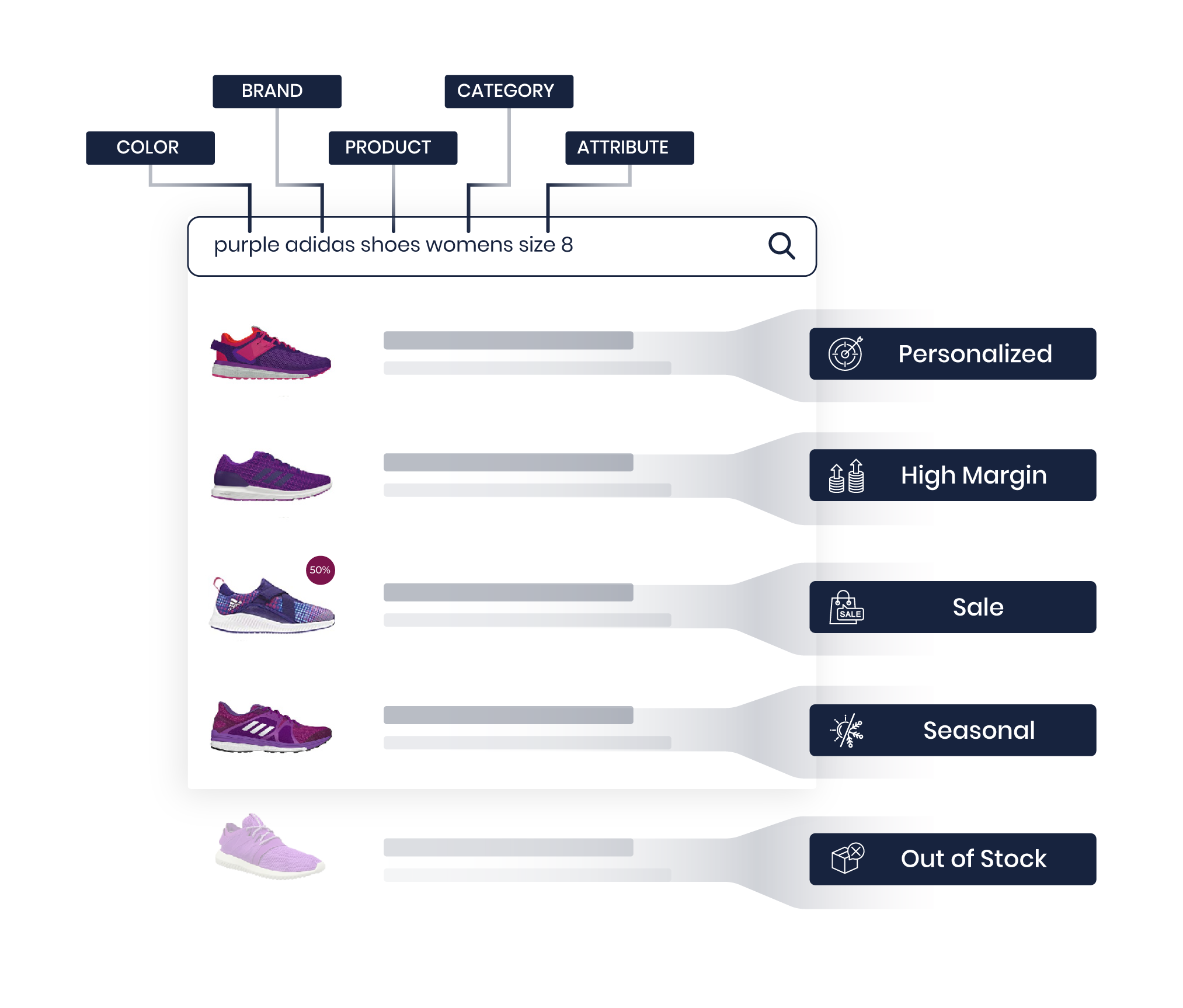 What is Search Personalization?
Did you know that Search Personalization is perfect as a bundle when you buy Web Personalization?
A positive customer experience is personalized from start to finish. That's why Raptor's personalization solution is bundled:
Total synergy: A full personalization setup in one package
Simplified implementation: All necessary components are provided for saved time and reduced complexity
Improved user experience: Adjust to the user's likes and behavior at every touchpoint
Raptor's Search Personalization engine allows you to tailor every search result specifically to the individual visitor's interests, behavior, and preferences.
This makes it easier for your visitors to find the right product, which improves the customer experience drastically.
Benefits include:
Fast and correct search results
Type-ahead and typo correction
Real-time personalization
Higher conversion rates (+112%)
Better user experiences
With personalized search results you can add a layer to your search engine, enabling you to personalize the products in the search results on a 1:1 level.
By doing so, your visitors will experience that their search results are more relevant, because they are presented with products that are based on their individual behavior, preferences and interests.
Personalizing your search engine is proven to boost sales and improve the customer experience, since your visitors have an easier time finding the right products.
Read more about Website Personalization.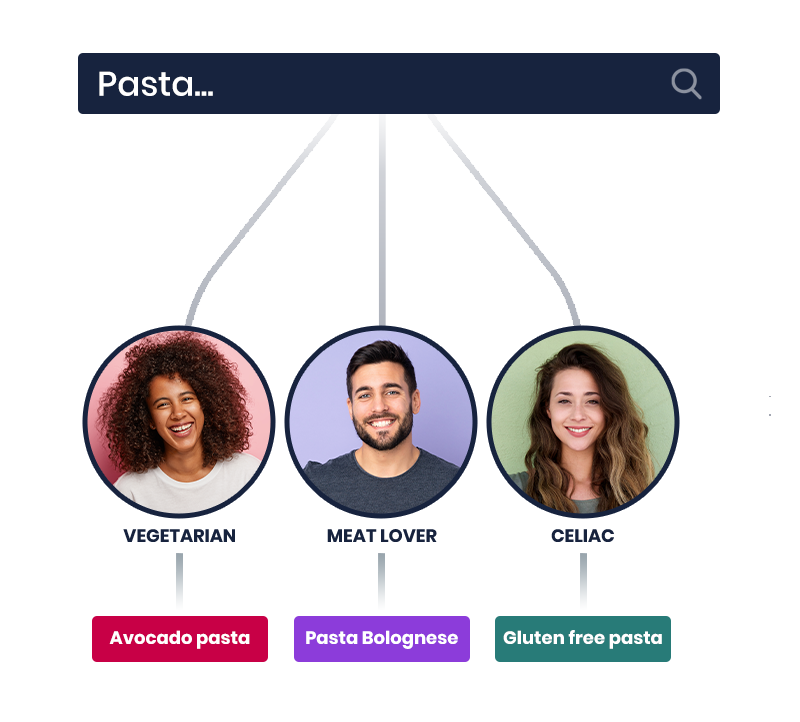 Search Strategy
You can choose between various strategies in your personalized search solution.
Visitor's purchase history
Show products that are related or often bought together with a previously purchased product
Visitor's click history
Show products that a visitor has shown high interest towards recently but have not bought yet
Twin analysis
Show products that visitors, who look like each other, have either clicked or purchased
Cross selling
Recommend products that are related to a previous purchase or the current basket content
Up selling
Suggest products that are upgrades and/or more expensive versions of a current product in the basket
Trend spotting
Show products that are popular across your website based on clicks or conversions
Customer data from website tracking can also be combined and used to prioritize products in your visitors search results.
When a visitor enters a broad search result and is sent to a category landing page, the page becomes a result of the specific search.
The products on the landing page are re-ranked to match the individual's preferences.
Use different factors to re-rank your search results
Conversion rate
Rank and prioritize products that have the highest conversion rate above other products
Click popularity
Rank and prioritize products that have generated the most clicks within a given period above other products
Trends
Rank and prioritize products that are trending at the moment based on purchases or clicks above other products
Number of purchases
Rank and prioritize products that are most popular in terms of purchase above other products
Other factors such as stock status, margin size, discount %, etc. can also be chosen as determining factors in your personalized search to tailor it to your specific business goals.
Every online shopping experience starts with Search
Get the Full Personalization Bundle
Website Personalization
Related Content


Search Personalization
Do you want to know more?
Omnichannel Personalization
Personalized Experiences across all your channels