Raptor's nye Customer Success Manager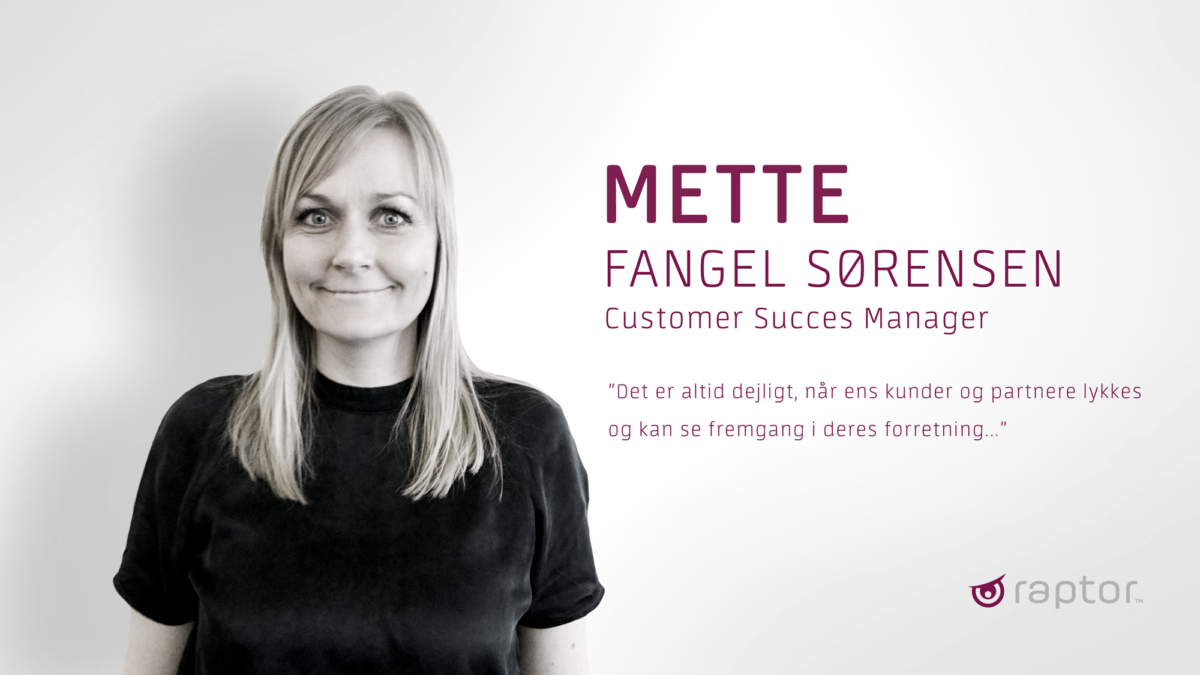 Vi er utroligt glade for at kunne byde velkommen til Mette, Raptors nye Customer Success Manager.
Mette har været Head of Sales and Marketing og har mange års erfaring med udvikling af kunderelationer. Mettes fornemmeste opgave bliver nu at sikre Raptor's kunder og partnere, opnår det fulde potentiale og succes med Raptor.
Jeg glæder mig rigtig meget til at være med til at synliggøre det potentiale som vores løsninger har, og dermed skabe ekstra værdi for vores kunder og partnere.
Det er altid dejligt, når ens kunder og partnere lykkes og kan se fremgang i deres forretning, og det vil jeg gerne være med til.