Raptor is Nominated for Best E-Commerce Case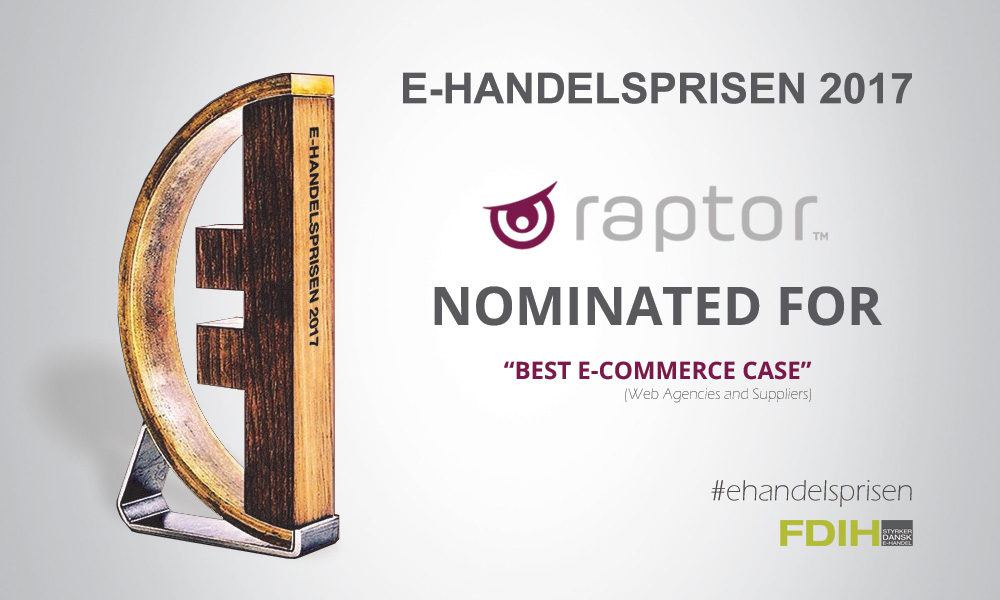 We are thrilled to announce that Raptor is 1 of 5 businesses nominated for "Best E-Commerce Case" in the FDIH Danish Commerce Awards for 2017.
Our Arla – Karoline's Meal Club solution is in some strong competition in the category. Some of the other great cases nominated for the award are:
Vertica /Magnetix (Brd. Dahl)
Adapt (Sportmaster)
Klean (Simplygo)
WakeupData (Kaufmann)
We will do our best to be one of the three finalists
– Good luck to everyone!
Credit to: Arla – Karolines Kitchen, Creuna, Hjaltelin Stahl & Radius