Raptor Academy is off to a great start!


Users from 10 different organizations have been awarded the Professional User certification since Raptor Academy launched late last year.
We are incredibly happy and proud to announce the partners and customers who have become professional users in the services provided by Raptor Services A/S!
Congratulations on your new certification and knowledge of Raptor to:
We look forward to more partners and customers becoming professional users and publishing the next certifications during 2019.
Do you need help?
For more information about Raptor Academy and the Professional User Certification, please contact Jeppe Godske Olsen, Global Partner Director at Raptor Services A/S.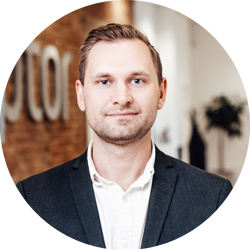 Jeppe Godske Olsen
Global Partner Director at Raptor Services A/S