Previous Next Press Release – Raptor Services A/S investerer i PriceShape ApS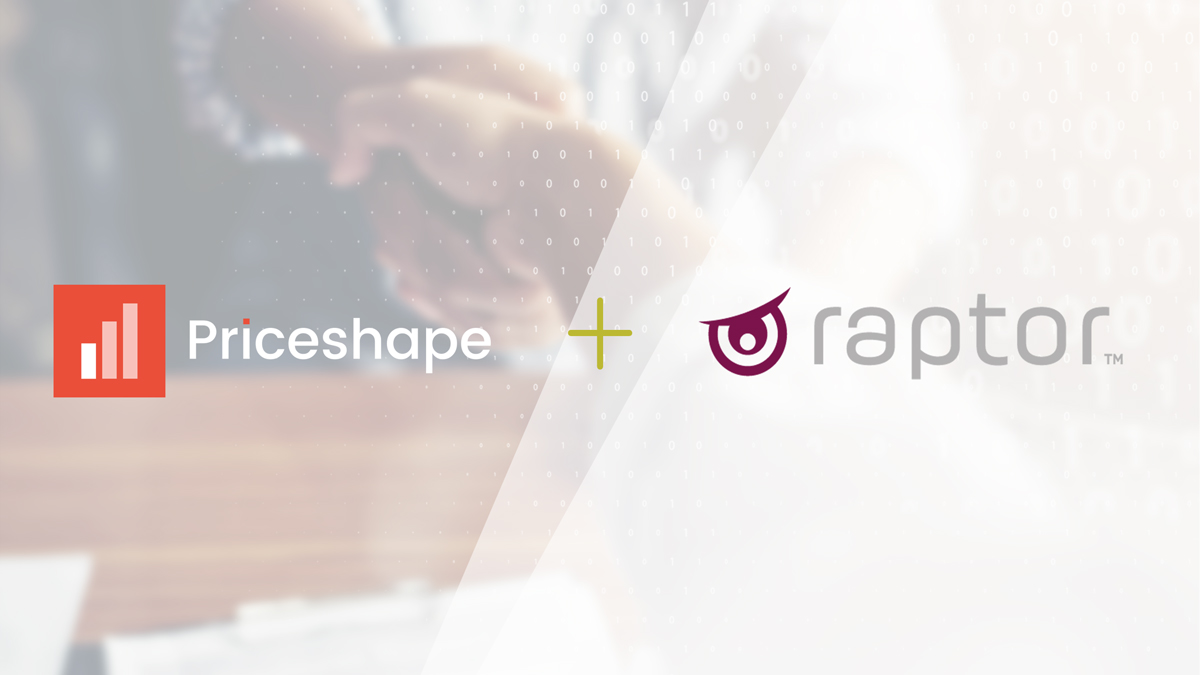 Raptor Services A/S investerer i PriceShape ApS, der leverer prisovervågning til eCommerce i Norden.
PRESSEMEDDELELSE
Aarhus maj 2018
Når man taler eCommerce og Omnichannel kommer man ikke udenom Digital Markedsføring, og de mange muligheder, der er tilgængelige i markedet i dag. Prisovervågning er blot én vertikal i det samlede udbud, men vel at mærke en vertikal, der over årene prioriteres højt hos eCommerce.
"Fra start har vi i Raptor Services A/S haft fokus på at udvikle og vækste vores løsninger til eCommerce, på primært kundens egne kanaler som Web og Mail, hvor personalisering og produktanbefalinger understøtter konverteringer, øger kurv størrelser og underbygger kundeloyalitet", udtaler Kenneth Boll, CEO i Raptor Services A/S og fortsætter;
"For vores kunder er timingen rigtig nu, og derfor sætter vi turbo på investeringerne i de eksterne kanaler. Efterspørgslen har længe været der, og nomineringen tidligere i år til 2018 I-COM Data Creativity Awards på Shoe-D-Vision sammen med GroupM, har blot bekræftet, at vi har noget at komme med".
"Kobling mellem vores ydelser, på kundens egne kanaler og de eksterne, gør os i stand til at servicere vores kunder og partnere med en helt unik offering fra lead til betalende kunde", slutter Kenneth Boll.
Philip Schandorff, CEO i PriceShape ApS udtaler:
"Vi er et nystiftet selskab med 6 ansatte, men bringer stor erfaring fra mange års arbejde med Digital Markedsføring. Vi så et hul i markedet og agerede derefter, da vi lancerede priceshape.dk. Derefter har det været helt vildt, og vi har stort set ikke lavet andet end at on-boarde kunder det seneste halve år", og fortsætter;
"Vi har stor tro på egne evner, men der er ingen tvivl om, at vi er enormt stolte over at få Raptor med i ejerkredsen. Dels får vi en noget større organisation i ryggen, der med deres viden og erfaring indenfor eCommerce skal hjælpe os til næste niveau, og dels får vi adgang til cutting edge teknologi, der vil skabe endnu mere værdi for vores kunder", slutter Philip Schandorff.
Kenneth Boll konkluderer:
"Investeringen i PriceShape ApS er den første af flere initiativer i det vi har døbt Paid Media. Tidligere i år indgik vi et strategisk Partnerskab med Google, hvor vi i løbet af året kommer med en række nye produkter indenfor Google Shopping og Display annoncering. Og endeligt er vi i proces med at ansætte folk i organisationen med fokus på Paid Media. Jeg forventer at vi her ansætter en Head of Paid Media på den anden side af sommerferien", slutter Kenneth Boll.
Om Raptor Services A/S:
Raptor Services A/S er markedsledende indenfor personalisering og anbefalinger baseret på brugeradfærd. Raptor Smart Advisor samler, lærer, og genkender brugere og deres handlinger, hvilket giver en unik indsigt i, hvad der er relevant for den enkelte bruger.
Raptors avancerede machine learning algoritmer bidrager med højt personaliseret indhold og anbefalinger, på tværs af brancher, til mange af de større danske virksomheder, samt på et globalt plan.
Om PriceShape ApS:
PriceShape ApS har specialiseret sig i automatiseret prisovervågning indenfor eCommerce. Ved at overvåge priserne, på en nærmest uendelig række produkter, og prissammenligninssider, giver PriceShape mulighed for at agere intelligent i markedet.
Ud fra denne viden, kan PriceShapes kunder tage stilling til hvordan deres produkter skal prisfastsættes, samt hvor og hvordan deres markedsføringskroner placeres bedst.
Do you have any questions?
Do not hesitate to contact us if you have any questions concerning Raptor Services or this press release.