IOS 15 – What you need to know if you are a Raptor customer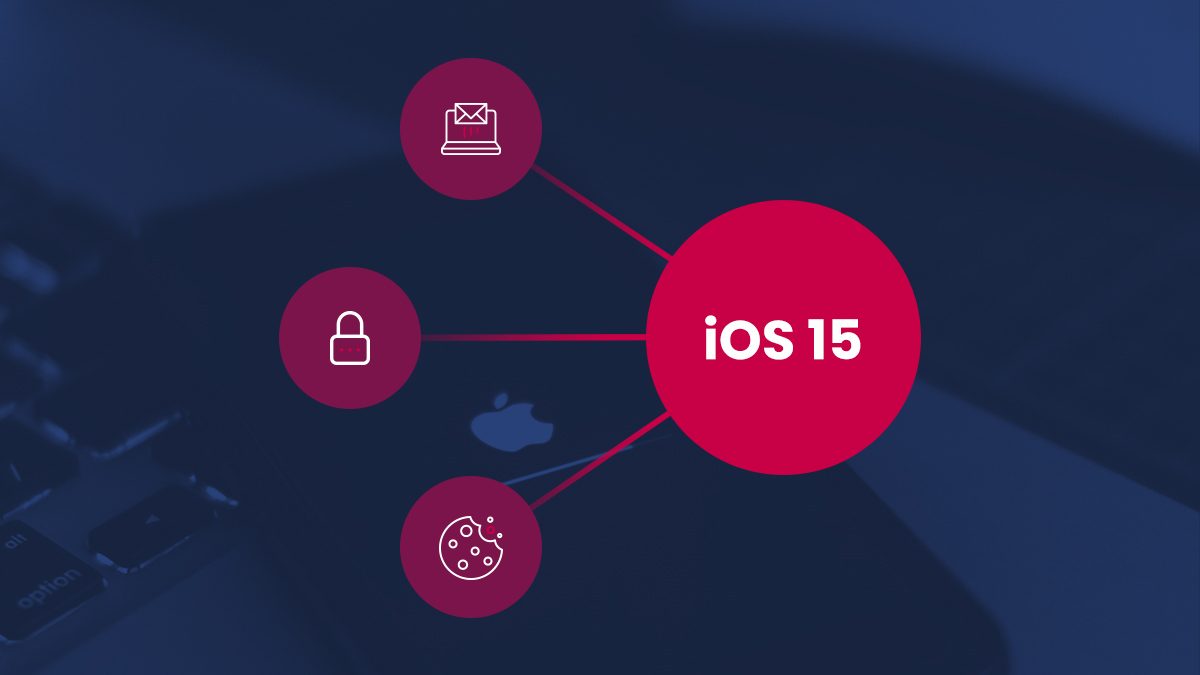 It's official: iOS 15 is on its way. Apple's annual Worldwide Developers Conference has revealed new features to their software; most in favor of enhanced user experience and privacy protection to help users control and monitor apps' use of their data.  
 
This iOS 15 update will impact iPhone, iPad 15, macOS 12 Monterey, and watchOS 8. 
In this blog post we consider the biggest changes and how these initiatives will impact Raptor customers.  
 
Their mission is clear: Users need to be able to control and manage access to their data in a more efficient and intuitive way. One of the apps getting a lot of attention this time around is Mail.  

Mail Privacy Protection – another blow to first-party tracking
Mail privacy protection soon impedes marketers from using tracking pixels to collect information about users' open rates.
This protects users from senders knowing when they opened an e-mail and masks their IP address so it cannot be connected to other online activities. In Raptor we don't use this IP address, so no need to worry.
A new 'Mail Privacy Protection' tab will be added within the Mail app itself. Here, users can decide how much personal information should be shared with e-mail senders.
Honestly, the secret e-mail tracking pixel is a pain for users who have not willingly agreed to receive offers, content, or otherwise from intrusive and sketchy marketers. As such Apple's confirmed end to invasive e-mail tracking in its own Mail app is a big step in the right direction where users receive relevant e-mail marketing.
E-mail marketing based on consent is, on the other hand, still both relevant and possible, because this relies on first-party data. Data you acquire as part of loyalty reward programs or by subscribing to a newsletter list.
If you use personalized e-mails and behavioral triggers in e-mails you can still track subscribers' behavior from e-mail to the website and across your website and use this information in your e-mail marketing campaigns and to personalize each customer's experience.
"Our principle is  "privacy by design" in all of Raptor's solutions – it's the code we work by. We believe any steps in trying to preserve the privacy of customers or users are necessary and should rely on consent and relevance. First-party data ensures this and applies to regulatory standards and the privacy movement we are in"
Hide My Email creates random e-mail addresses
Another change in Apple's Mail app is "Hide My Email" which is automatically included in the iCloud, Safari, and the Mail app itself. This feature enables users to use an unlimited number of randomly generated e-mail addresses to subscribe to newsletter lists, apps, or services. Much like having a burner account that forwards mails to users' real accounts.
The purpose is to limit companies' ability to collect personal data via e-mail and reduce the amount of junk mail most of us receive.
The solution? Marketers will need to adapt to new, more private means to track user behavior. The focus is heavily on privacy-safe and personalized e-mails that service the customer's experience.
As a Raptor customer, all customer data consents. The identification process happens as part of the sign-up to newsletters, customer rewards programs, loyalty programs, and so on. This means that customers will still receive e-mail marketing material on their real e-mail account.
If you thought Apple was done adding privacy features, the latest ISO 15 showed otherwise. The most significant changes will improve privacy protections and once again pay tribute to the ability to acquire customer data through consent and permissions.
Do you have any questions?
Raptor Services A/S is a data controller and ensures that the processing of personal data is always in accordance with applicable data protection legislation.
Do you have any questions about the new privacy features in iOS 15, feel free to contact us.