IMPACT Commerce Festival 2018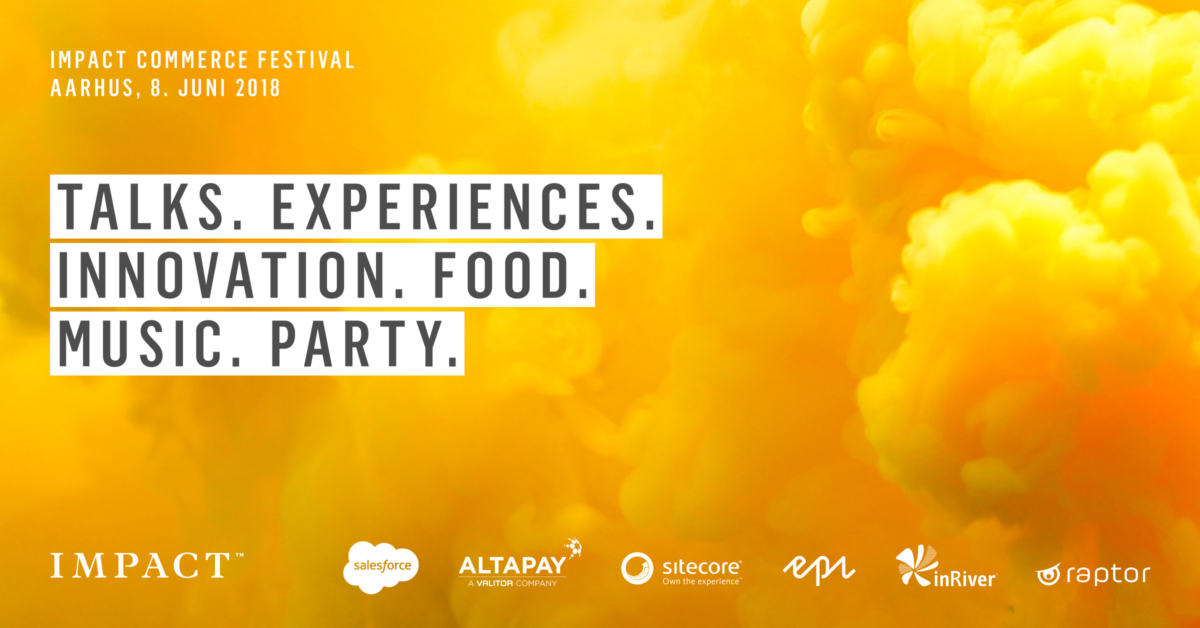 Meet us at IMPACT COMMERCE FESTIVAL '18 on June 8th
Joins us for an inspirational day, at the IMPACT COMMERCE FESTIVAL.
Not only will we celebrate the 20th anniversary of one of our closest partners, IMPACT, we will also give a very entertaining presentation in the afternoon, along with other prominent speakers!
The day is packed with entertainment and inspiration, and in the evening North Side Music Festival will offer performances from artists such as N.E.R.D, Liam Gallagher, and The National.