How does personalization affect SEO?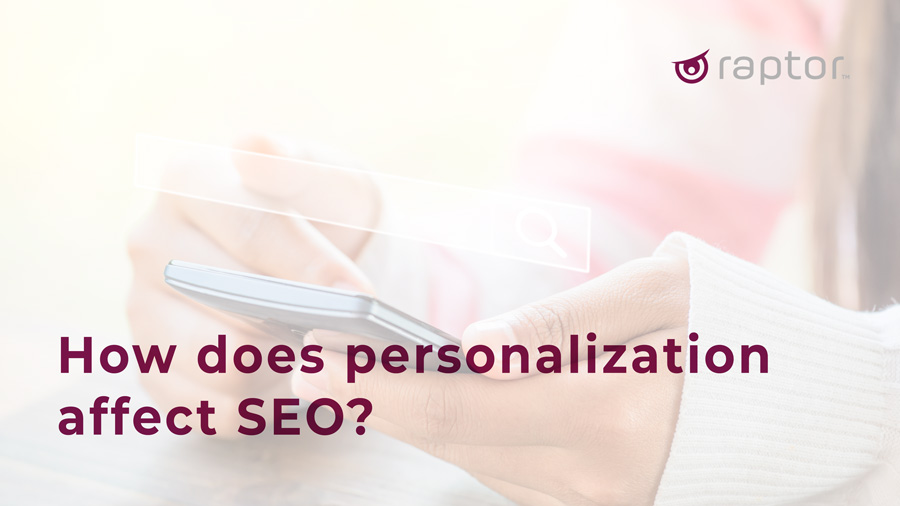 Personalization and SEO essentially have the same goal, to increase your revenue. However, they use very different tactics and methods to reach that goal.
SEO is one of the most important disciplines within online marketing, and it has been that for a long time.
High rankings, on the right search queries, can have a huge impact on revenue. Being able to climb one ranking can increase your Click Through Rate, which usually leads to an increase in revenue if you can convert the extra traffic.
The average CTR of page one, two and three in Google's search results are 31.73%, 24.71%, and 17.66% – as expected, the further down the search results your page is located the fewer clicks you will receive. However, if you are able to move up a spot you will be able to increase your CTR significantly. Moving up just one spot in the search results can increase your CTR with 30.8%, of course depending on where in the search results you are located.
Google has 94.15% search engine market share, which means that Google has almost achieved a monopoly in internet search.
Personalization improves the customer experience
One of the goals of implementing personalization is to improve the customer experience, which in the end will increase revenue. When personalization is implemented on a website and the customer experience is improved, it will automatically also improve important metrics such as:
Bounce Rate
Average Time on Page
Average Pages per Visit/Session
Bounce rate
The percentage of single-page sessions, which means a user visits a page on a website and does not click through to any other pages but instead leaves the website. A study found that the average bounce rate is 58.18%, while B2B companies had a slightly higher average bounce rate of 61.04% and B2C a little lower at 54.24%.
Time spent on site
The amount of time a user spends on a specific page influences the "time spent on site" metric. A Google search ranking factors study done by Searchmetrics, based on top 20 search results for 10,000 keywords on Google, shows that the top 10 URLs have a "time on site" of 3 minutes and 10 seconds.
Average pages per visit
The metric "average pages per visit", shows how many pages a user visits on average on a website before exiting. This metric will often increase if you improve your bounce rate since they are closely connected.
Results
When a user enters a highly personalized site, the user is more likely to stay longer and click through to other pages, since the products and content that they are shown are relevant to them.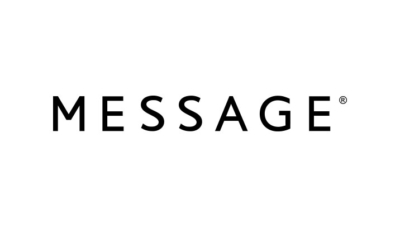 When comparing users who have been in contact with a Raptor module and users who have not, the results speak for themselves. Statistics from our client Message, a Danish fashion retailer, show that users who are in contact with Raptor modules browse 5.83 more pages than users who have not been in contact with a Raptor module.
Likewise, users who have been in contact with Raptor modules spend 3.12 minutes more on the Message website, than users who have not been in contact with a Raptor module.
The longer a user stays on a website and the more pages they browse through, the higher the chance that the user's stay will end with a conversion. Users who have been in contact with a Raptor module are twice as likely to convert, as those who have not.

Coop Opskrifter, Coop's recipe- and cooking-universe, added personalization modules to their website. After the implementation, Coop Opskrifter experienced an improvement in their Bounce Rate.
The implementation resulted in a decrease of the Bounce Rate by 11.21%, which means that more users engaged with the front page content. This also improved Coop Opskrifter's time spent on site and pages per visit.
Coop is one of the largest retail businesses in Denmark, with 1200 retail stores and more than 40.000 employees. Coop is the owner of the retail brands Kvickly, SuperBrugsen, Lokal'Brugsen, Dagli'Brugsen, Irma & Fakta.
Increasing demands
In today's world, users expect websites to remember who they are, which means that one size does not fit all anymore.
Personalization is also a great way to stand out from your competitors.
If a user goes from one website with personalization to another website without it, they are aware of it immediately and the result will often be that they leave the website quickly. If this is the case, metrics such as time spent on site, average pages per visit, and bounce rate will not improve.
Whenever a user has experienced a personalized customer experience, it will increase the chances of that user returning to the same website, to experience the same again. This will increase the amount of returning vs. new visitors that convert.
Are these metrics relevant for Google's search engine ranking factors?
On very few occasions, Google gives their insights into what they value as important ranking factors in their search engine.
However, back in late 2017, Nick Frost, who is Head of Google Brain, confirmed that Google uses the relationship between user clicks on the page and how long they stay before returning to the search results, to determine rankings.
Google is now integrating machine learning into [the process of figuring out what the relationship between a search and the best page for that search is]. So then training models on when someone clicks on a page and stays on that page, when they go back or when they and trying to figure out exactly on that relationship.
Google does not directly confirm which metrics improve search engine rankings, but that the relationship between a click on a page and if the user stays on the page, feeds their machine. It does, however, sound a lot like the term dwell time.
Digital Marketing Specialist at AI & Performance Agency Kynetic, Kristian Klynge, confirms that they see dwell time as one of the metrics that improve search engine rankings.
Personalized content not only has a positive impact on higher engagement and more conversions on your website, but it can also greatly impact the acquisition of new customers, more specifically through increased organic visibility. As Google evaluates previous user's experience of clicking into your website, based on KPIs such as dwell time, bounce rate and pogo-sticking the increased engagement with personalized content typically contributes to an improvement in organic rankings.
To clarify what the different KPIs mean, a short definition of the terms can be found below.
Dwell time
The time between a person clicks a link on a Search Engine Results Page (SERP) page before they again return to the SERP page.
Pogo sticking
When a user visits many different search results to find the right content that satisfies their needs.
Dwell time and pogo-sticking are closely connected to bounce rate, time spent on site, and average pages per visit. Common for these KPIs are that they all indicate when a user has found what they wanted. This is something that Google rates highly when ranking websites in their search results as Kristian Klynge from Kynetic confirms.
How does personalization improve these metrics?
Websites need to be relevant at all times, to get users to stay longer and browse through more pages. No matter which landing page the user enters, it needs to display relevant products or content tailored towards the individual user, which is exactly what personalization can help you achieve.
You can implement personalization on your site by adding recommendation modules on desired landing pages such as front-, product- or category pages, etc. The output of these modules is based on the user's previous behavior, along with machine learning and data mining patterns. The modules are personalized towards the individual user – which means that no matter what, users will always experience a customer experience that involves relevant products or content.
Personalization modules are often seen with titles such as "Most Purchased Products", "Other Customers Have Also Bought" and "You Might Also Like".
We recommend that personalization modules are at the top, or as high as possible on pages. Users rarely get to the bottom of any landing page, so the personalized touch that a module brings needs to be "above the fold", which refers to the portion of the website that is visible without scrolling down.
Can personalized product recommendations slow the load time on your site?
Any visual implementation can negatively affect your load time, but with personalization and product recommendations, it certainly does not have to.
The implementation should always be set up through an API that lets data flow freely and responds to calls in milliseconds. The only data that needs to be sent from your personalization provider is product ids and priorities, which means that images and descriptions can be hosted locally on your servers.
A good piece of advice is to always set up the personalization modules, or product recommendation to load asynchronously. That way you optimize the load speed of all pages that include product recommendations.
Will personalization improve your SEO efforts?
Personalization will improve the customer experience – which means that users will stay longer and visit more pages on your website if they are engaged with personalization. Google uses metrics such as bounce rate, dwell time, average time spent on site, and average pages per visit as ranking factors. These metrics are clear indicators to Google, that a user has found what was intended in the search results.
Implement personalization, not only to increase revenue and conversion rates, but also to improve your organic rankings.