Guide: How to apply behavioral triggers to nudge and convert your leads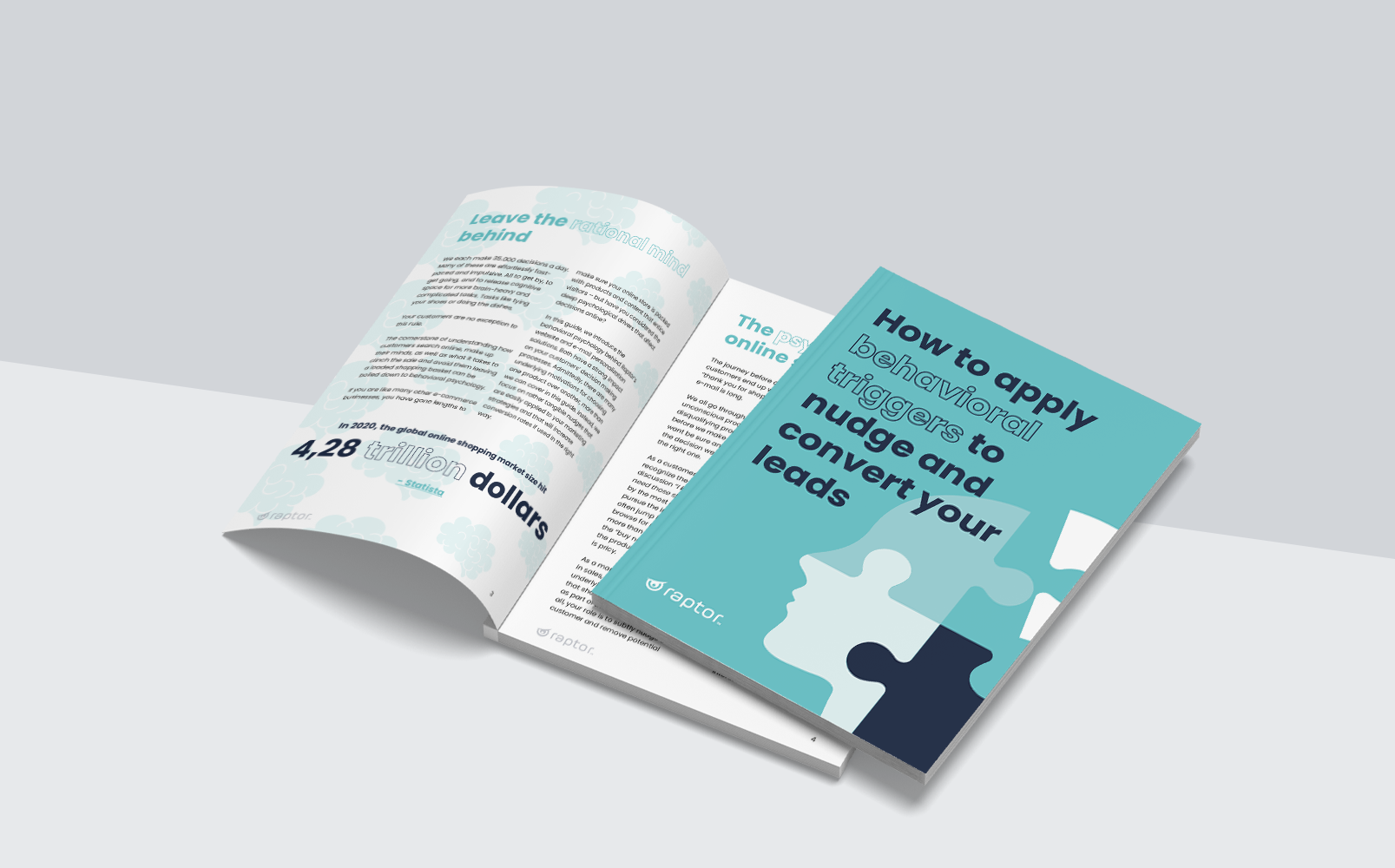 What Is It About?
As someone working in marketing or sales, it's important to know what affects people to make one decision over another. 
Why did he go for the shoes with the popular brand, the red shirt on the sales rack, or the flight tickets that had the "two left, hurry up" sign all over it?   
In our brand-new guide, we uncover the behavioral psychology behind personalization on both your website and in e-mail. 
We offer you a valuable insight into the mechanisms at play in every online shopping experience, and reasons why you need to apply nudges and triggers in your marketing efforts if you want to win the loyal heart of your customers.  
What To Expect?
Why you shouldn't count on your customers being rational

The psychology behind online shopping

Similarities between online and offline sales psychology

Personalization on your website

4 effective nudges in your online sales

Personalization in your e-mails