FDIH E-handel Danmark 2017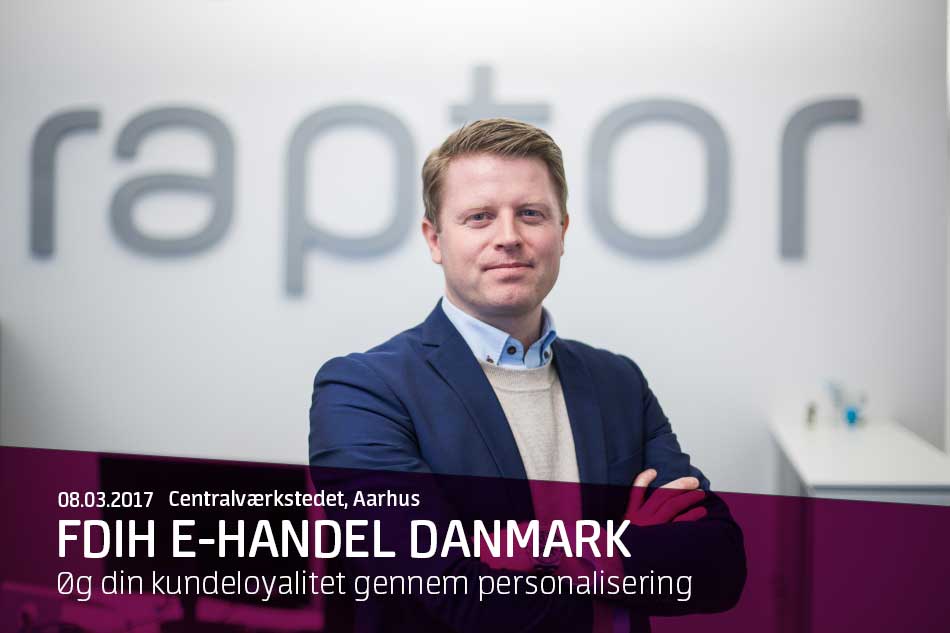 Increase your customer loyalty through personalization
Kenneth will be on stage at 13.45 providing valuable insights into the benefits of intelligent personalization and explains how relevant recommended content can provide great value to businesses. Raptor's powerful algorithms gather, learn, and recognize each visitor and their behavioral patterns across all platforms and channels.
Find out how Raptor services helps e-commerce businesses expand and achieve even greater success. We will be at E-TRADE DENMARK 2017 on the 8th of March 2017 at Centralværkstedet, Aarhus.
Raptor Services can help you strengthen your business by optimizing sales, improving product selection and providing recommendations that match your customers' preferences.
We hope to see you at E-TRADE DENMARK 2017. Come meet us and learn more about the value of personal recommendations.
If you would like to pre-book a meeting with us on the day, please send us an email.
We look forward to seeing you!