Experienced Backend Software Developer

Information
Deadline: As soon as possible

Type: Fulltime
Team: Tech
HQ:
Ny Banegårdsgade 55, 1.sal, 8000 Århus C, Denmark

Raptor Services is a market leading SaaS-company within personalization, recommendation, and Customer Data Platform. We are a well-consolidated growth business with great ambitions in both Denmark and internationally.
Raptor's machine learning algorithms deliver personalized content and product recommendations on a high level across all channels and platforms to more than +300 customers in Denmark and globally.
Central to our personalization strategy is our Customer Data Platform (CDP), where you achieve a Single Customer View of every customer and are able to segment data across sources.
Now, we are looking for a backend software developer who wants to join our journey towards more personalized customer experiences.
As a backend developer at Raptor Services you will be part of our Technology Team. Technology is in charge of executing our product roadmap. Your closest colleagues include a Product Owner, UX/UI Frontend, Backend, Architect and Data Scientist.
As a Backend Developer at Raptor Services you will have an interesting and challenging job where we strongly emphasis your continuous development – personally and professionally.
Ideally, you have experience as a team leader – OR you hold the potential and wants to become one in the future.
You will get a lot of responsibility within your projects and you get to make an impact collaborating with Product Owner, UI/UX, Architect and Frontend.
Raptor Services offer a SaaS solution in more than 45 countries. Our colleagues are placed in Aarhus and Bucharest, which means that you need to be fluent in both danish and English.
You will become part of our Technology team as a developer and team lead (or candidate to a team lead in the future)
You will participate in determining our software architecture
You will share your work with product marketing and delivering managers
You will participate in internal programs securing process and quality
What we expect
You hold a relevant education within system and software development
You can easily document your competences within software development
You have experience with C# and it's a plus if you are also familiar with Scala/java
You are an excellent teamplayer with deep developer experience that inspires others
You have experience with distributed systems, Microservice architecture, Cloud on Azure and preferably experience with processing Streaming Data.
You recognize terms like Idempotency, At least once, Event sourcing and Realtime & batch processing
You work independently and proactively
You have excellent written and oral skills in both danish and English
What we offer
A job with flexible working hours, where you get to shape your own tasks
A unique opportunity to make a difference in an ambitious growth business
A welcoming and collaborative environment with people who love working hard on problems
An opportunity to take part in cutting edge technology
The opportunity to grow both personally and professionally and become team lead
Great coffee, amazing lunch, fruits, cake and snacks and beer/wine on Fridays
A chance to work in the center of Aarhus (only 150 meters from the train station and 50 meters to the delicious Street food market)
Are you the right candidate?
Do you want to help build the world's best personalization software?
Apply today, we process applications on an ongoing basis.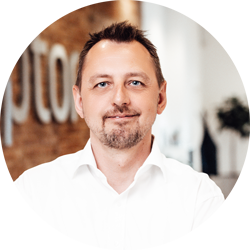 Send application and resume to Jan as soon as possible. 
All applications are handled confidentially. For additional information, please contact Jan Skov.