Ehandelsdagen 2018 – Skive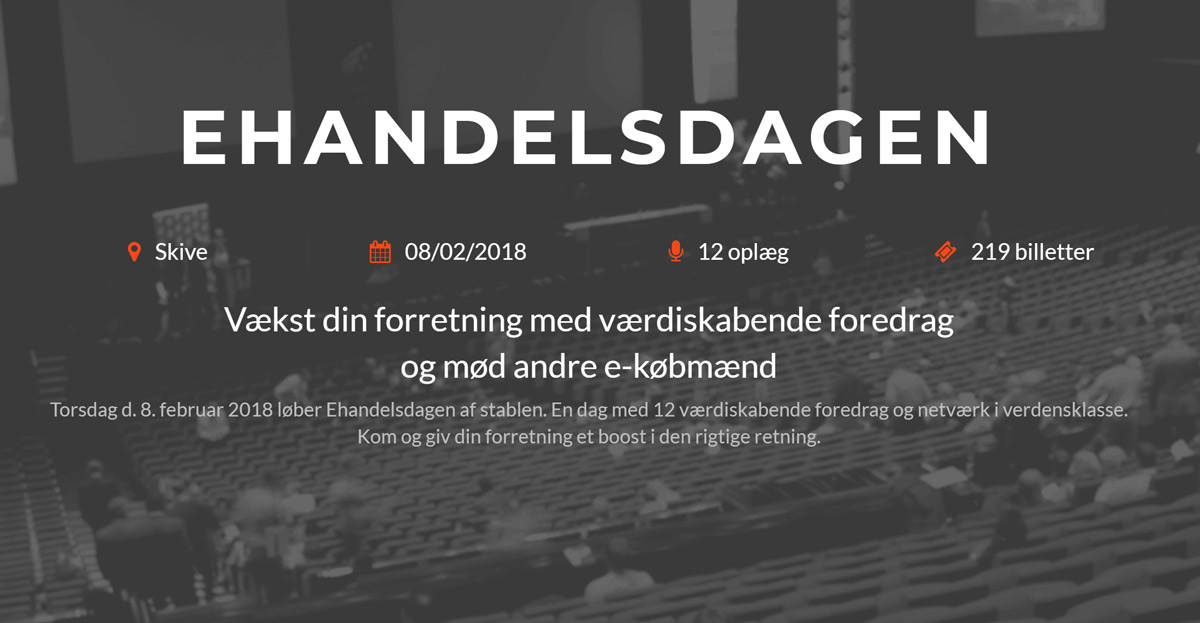 See you there?
We hope to see you at Ehandelsdagen on February the 8th. A day dedicated to e-commerce with no less than 12 speaks about email marketing, search engine optimization, AdWords, conversion rate optimization, affiliate marketing, Facebook Ads and more.
Ehandelsdagen is an event made for e-commerce businesses. The team behind the event is Dennis Drejer, Rito.dk, Søren Sieg Jensen, Cykelpartner.dk and Lise Korsgaard, Subziter.dk.
Our services can help you strengthen your business by optimizing sales, improving product selection and providing recommendations that match your customers' preferences.
We look forward to seeing you!