Automated e-mail triggers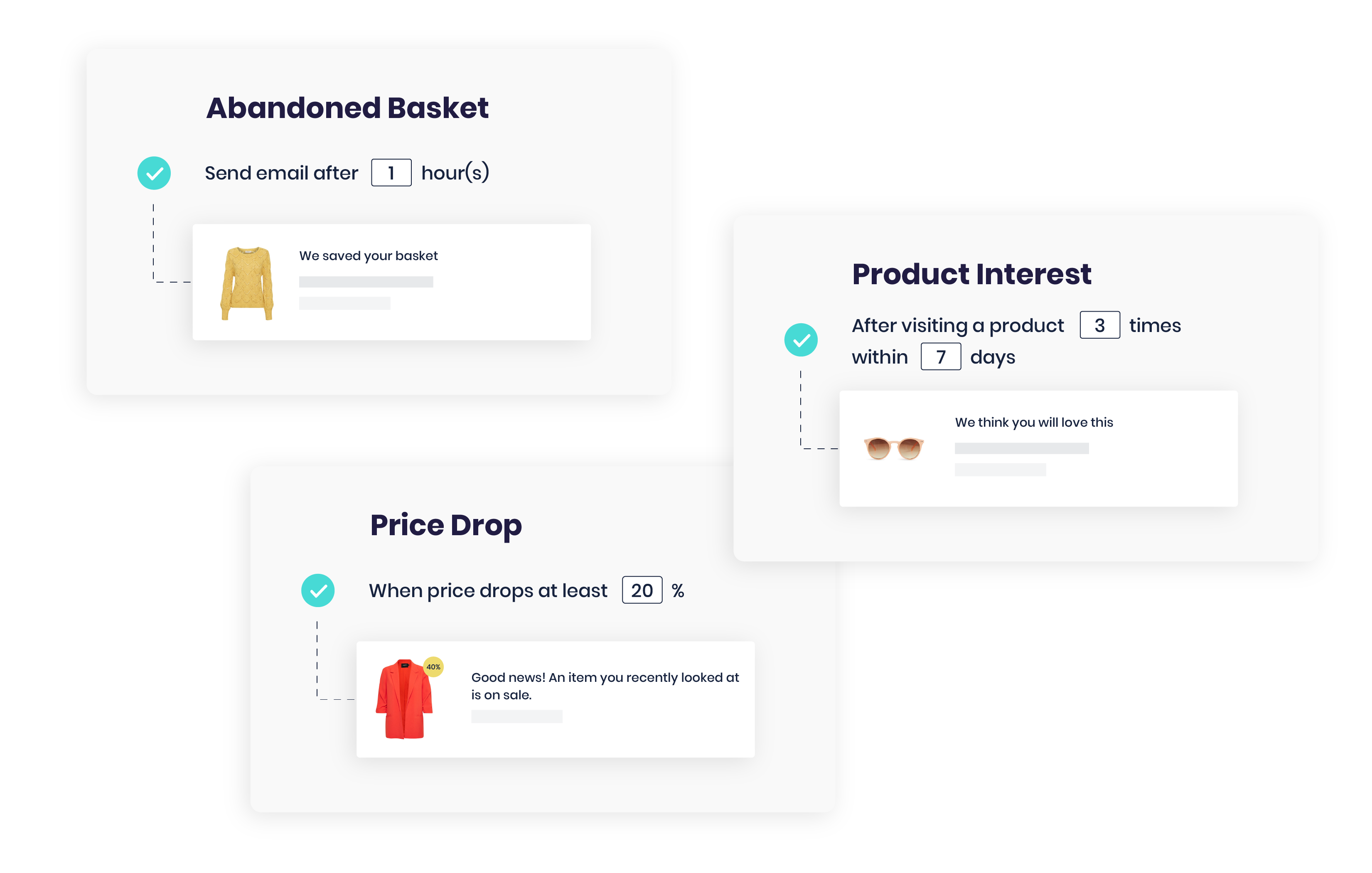 What are Behavioral E-mail Triggers?
Behavioral e-mail triggers allow you to send e-mails to the right subscribers, at the right time with the right message based on their behavior on your website.
With behavior-based marketing automation, you can remind subscribers about their behavior on your website, with e-mail triggers that convert and that will increase your sale.
Optimize performance with intelligent triggers
Improve metrics & drive sales
Recognize more
Track every behavior from visit to click
Real-time
Every interaction is processed and updated within milliseconds
Save manual resources
No manual product selection, use behavior to automatically choose products
Dynamic
As behavior changes, so does the content and products of the e-mail
Easy implementation
No need to change platform – Get up and running in no time
Tailored to your business
Tune and adjust your e-mail triggers to your specific business setup
Improve e-mail performance
Increase online revenue with behavioral triggers
Customizable solution
Triggers for every touchpoint in the customer journey
Why use Raptor's e-mail triggers?
We are able to recognize and track your subscribers across all your channels and devices
We can recreate basket product(s) inside the e-mail
We can recreate basket content on the basket page
We update everything in real-time
We are able to combine e-mail triggers with product recommendations
A lot of users will add a product to their basket, but they won't complete the purchase before they leave your website.
In an attempt to recover as many cart abandoners as possible, you can send an e-mail to remind the user about the product they have abandoned and encourage them to complete the purchase.
In the consideration phase, a lot of users will visit a lot of products on your website. But often there is a product that have created more attention than others. Target users that have shown a high interest to a specific product, but have yet to add produts to the basket.
Based on product page visits, you are able to set a specific number of visits that will trigger a product e-mail if they do not purchase the product during the first visit.
Often, a user/visitor will show an interest in a product, but only purchase this after the price has dropped. If the price drops on a product a visitor/user has clicked on or otherwise shown an interested in, an e-mail will be send with the specific product triggered.
If a user on your website hasn't shown a particular interest in a specific product, you are able to inspire the users with an e-mail that shows the best-selling products within the category.
Target users that are interested in specific categories on your website. If a subscriber has shown high interest within a specific category, you are able to send an e-mail with content about the category and present the subscriber with the most popular products within the category.
Sometimes it happens that products are out of stock, but they are still featuring on your website for users to visit. If a subscriber visits a product that is out of stock, you are able to automatically remind the subscriber whenever the product is back in stock by sending them an e-mail reminder with the specific product of interest.
Designed to work with your tech stack
We're ready to develop any integration you need
Every solution is handcrafted to make you succeed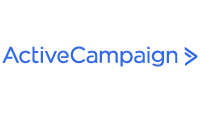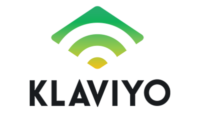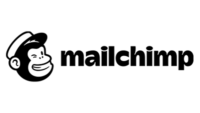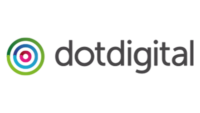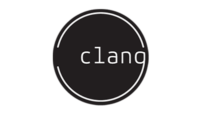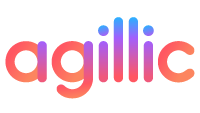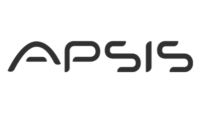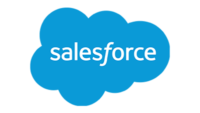 E-mail & Triggers
Related Content


Omnichannel Personalization
Personalized Experiences across all your channels
Behavioral Triggers
Do you want to know more?