E-handel Denmark 2018 in Aarhus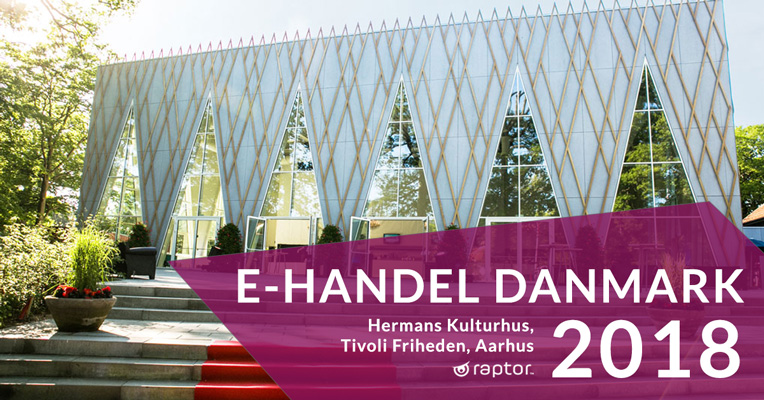 Meet us at E-handel Danmark 2018 in Aarhus
This year FDIH invites you to a day all about e-commerce at Hermans Kulturhus in Tivoli Friheden, Aarhus.
A selection of Denmarks most prominent experts will be there to give you insights on Artificial Intelligence, Shared Economy, and Export. Ann-Louise Aasted, Luksusbaby A/S, Søren Kipling, eshoes.dk and Tonny Christian Greiner, Dynamicweb is just some of the speakers you can experience during the day.
Raptor has been helping e-commerce businesses increase their online revenue for more than 9 years. If you want to know how – Feel free to drop by our stand #7, to discuss the opportunities that await your business. Be inspired by new ideas on how to increase business growth, expand into new markets and how to retain customers.
We look forward to seeing you!