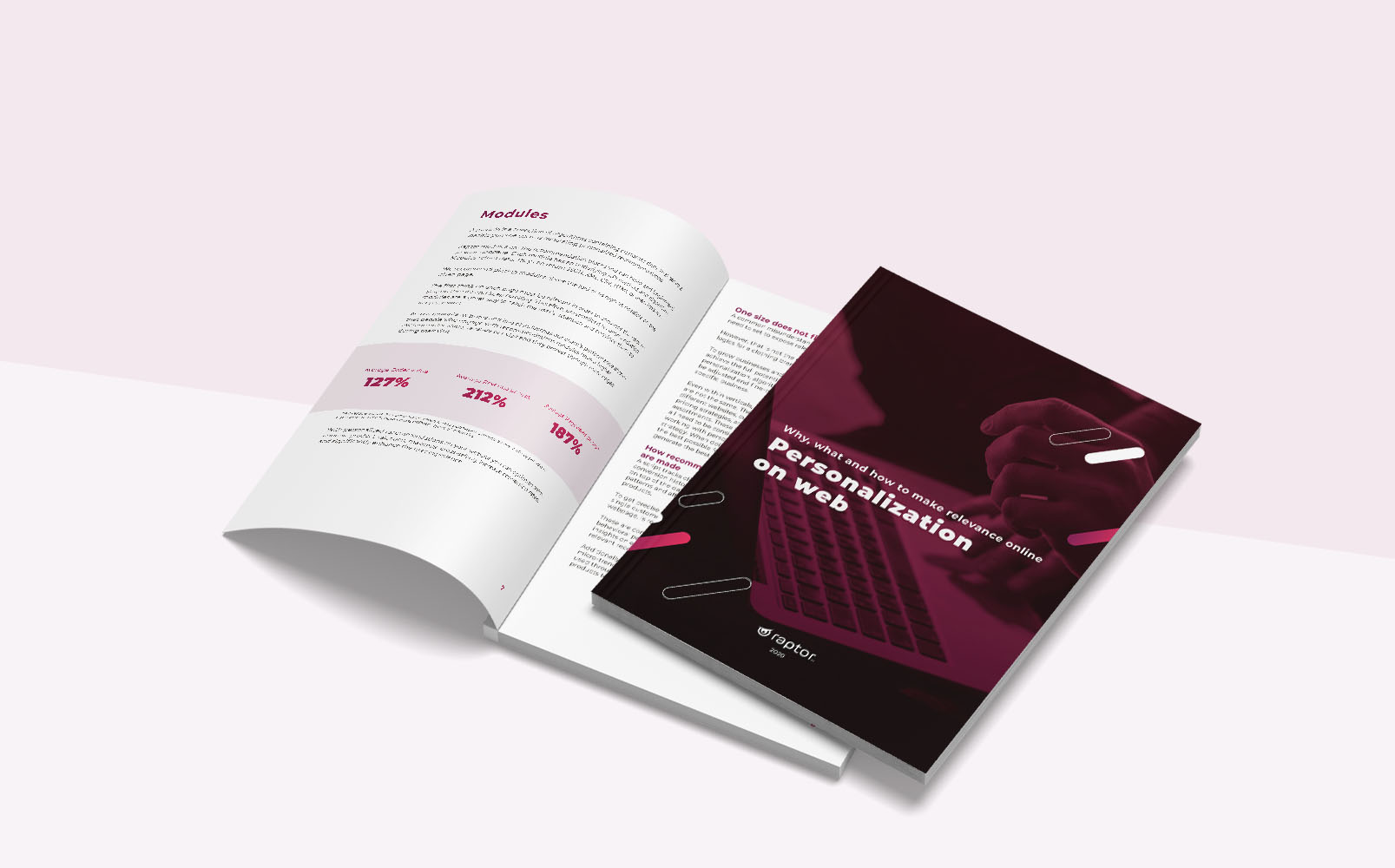 Personalization is the process of delivering products and content that are individually tailored towards each specific user.
So, how do you utilize the power of real-time personalization to drive revenue and conversion improvements?
And how do you inspire visitors with qualified recommendations of relevant products, increasing both average order value and basket size?
This whitepaper will show you the way, if you wish to move away from one size fits all-approach and start utilizing customer data to create a one-to-one personalized customer experience that stays relevant at all times.
What to expect
Why personalization?
How recommendations are made
Placement of personalization modules

Frontpage
Category page
Product page
Content page
Power-step
Basket page
All pages

Personalization strategy (tuning and adjustment)
How to measure the effect of personalization