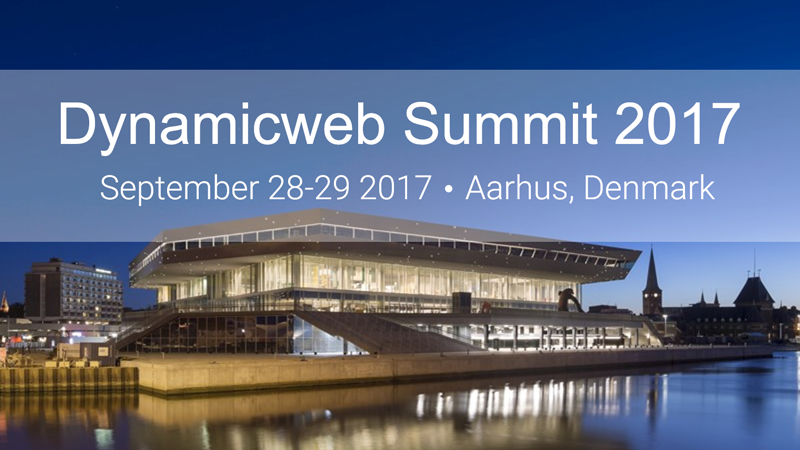 Join us at the Dynamicweb Summit 2017 on September 28-29 in Aarhus, Denmark.
Two days of tech + commercial talks, keynotes, awards, and networking. Get the latest updates about Dynamicweb and its roadmap and meet interesting partners from all over the world.
You can get a head start and learn more about the value of personal recommendations.
For more information please visit www.summit.dynamicweb.com
We're looking forward to seeing you in Aarhus.