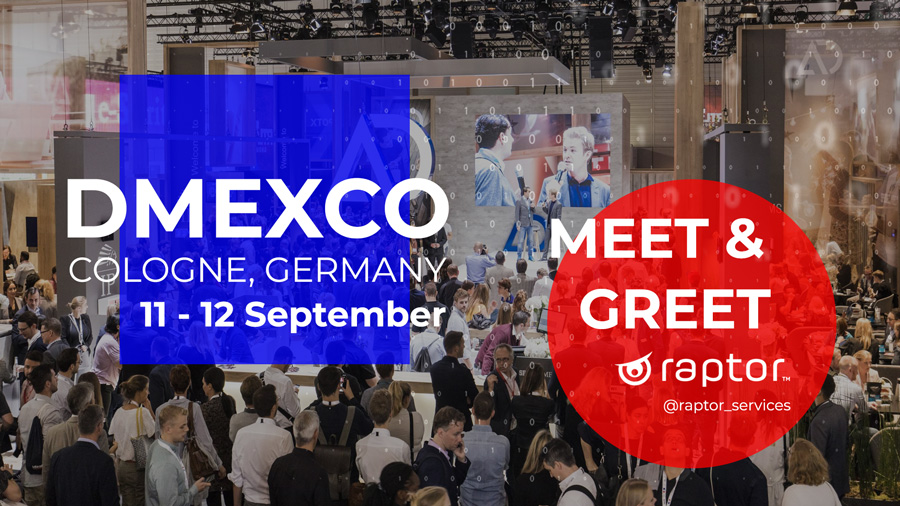 Meet us at DMEXCO 19
This week we are flying to Cologne in Germany to attend DMEXCO 2019, and we can't wait for it all to begin! DMEXCO is an annual conference for digital marketing and advertising, and we are there with a focus on our own paid media offerings.
41.000 visitors and about 1.000 exhibitors come together at DMEXCO. Here, 550 speakers on 9 stages will share the most exciting insights in the fields of digital marketing, digital business, and digital innovation.
Trust, ethics, and a new customer focus are the trending topics under this year's DMEXCO headline "Trust in You". We look forward to new perspectives and inspiration on this highly relevant topic.
Are you are going to DMEXCO and want to meet up with Raptor? Please connect with Anders Spicker Rasmussen, Ida Marie Streubel Knudsen, and Mads Sieron Thorsen, on the DMEXCO App or LinkedIn.
See you in Cologne!