Creative World Forum 2017 – Big business & start-up collab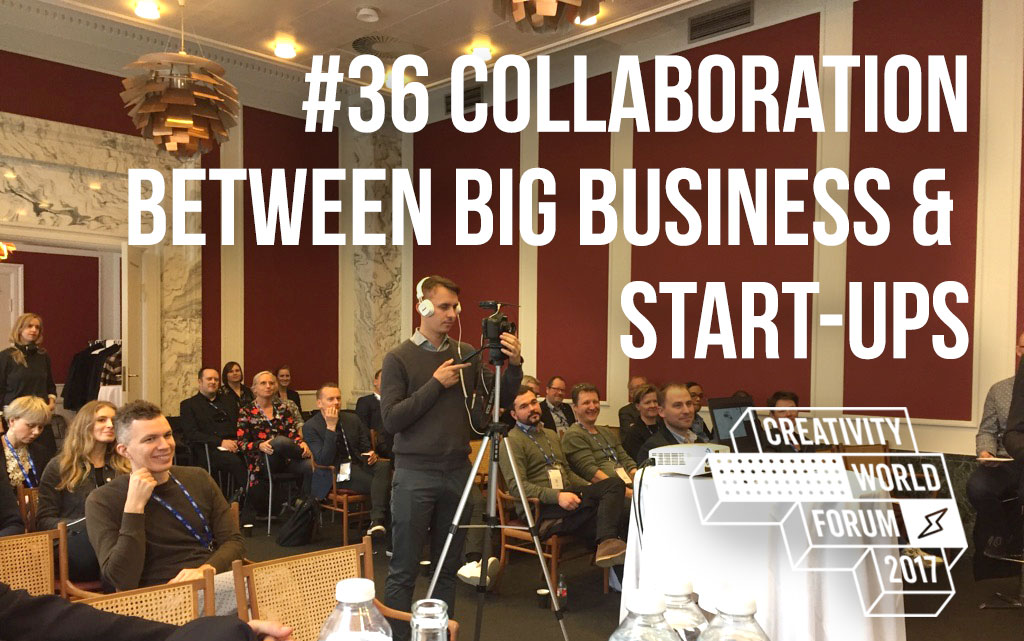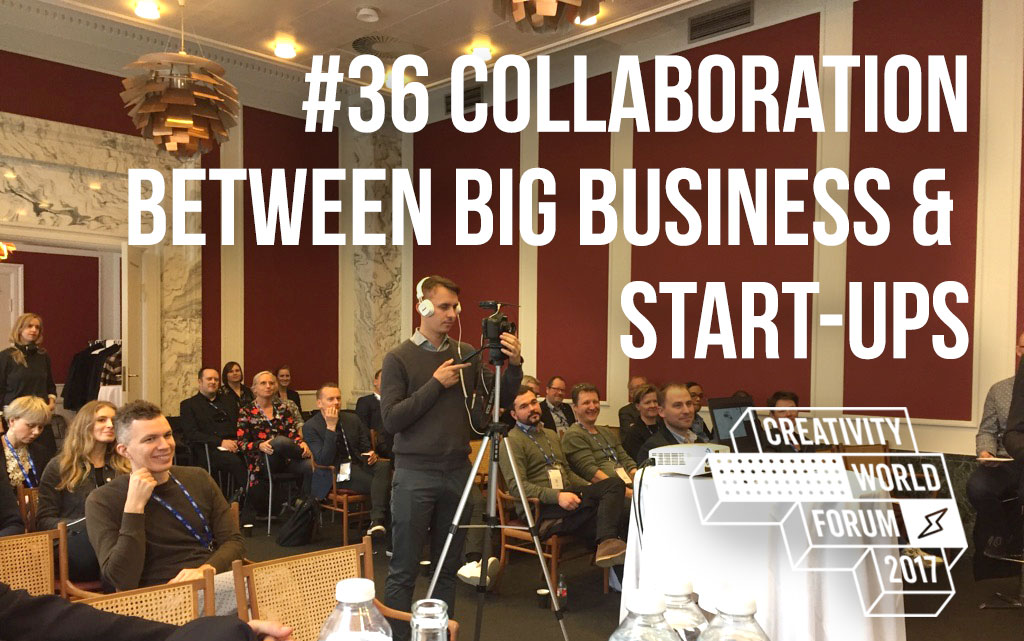 Today, we have been invited to join the "Start-Up-Ecosystem Panel" within the Creativity World Forum challenge "ENTERPRISE: How to make room for skills and competencies?" Danske Bank hosts a breakout session with a focus on enterprises way to innovate.
Collaboration between well-established enterprises & start-ups
How can well-established enterprises innovate while not losing focus on core business?
Are employees within the organization having trouble finding time and resources to be innovative?
Do they need inspiration from outside the enterprise?
Here we will meet with well-established enterprises with the need to promote innovative ideas while still keeping core business on track.
We will look at the collaboration between established enterprises and innovative forces from the start-up environment and examine whether their joint forces can boost the innovative process?
Innovative start-ups will alongside personalities within established businesses and innovators debate on the best solution to a challenge within the two established enterprises, DAFA and IdHAIR.
The panel will consist of:
Carsten Holst, General Manager at Filmby Aarhus
Kim Svendsen, Director at Stibo Accelerator
Kim Bisgaard, CEO Culture & Business at Innovation Lab
Lasse Chor, Dot Connector & Happiest Man Alive, Happy42
Klavs Hjort, Senior Vice President Business Innovation, Danske Bank
Kenneth Boll, CEO at Raptor Services
Daniel Laursen, Partner & Co-founder at Valuer.ai
Representing the two participating enterprises:
DAFA, Sasha Nikolic, Director Sales Northern Europe, Global R&D
DAFA, Jeppe Ibsen, R&D Development Engineer
Preben Munch Kjærgaard, IdHAIR, CEO
Flemming Sølvstad Nielsen, IdHAIR, CFO
We hope to see you there!