2nd place for best E-Commerce tool of 2018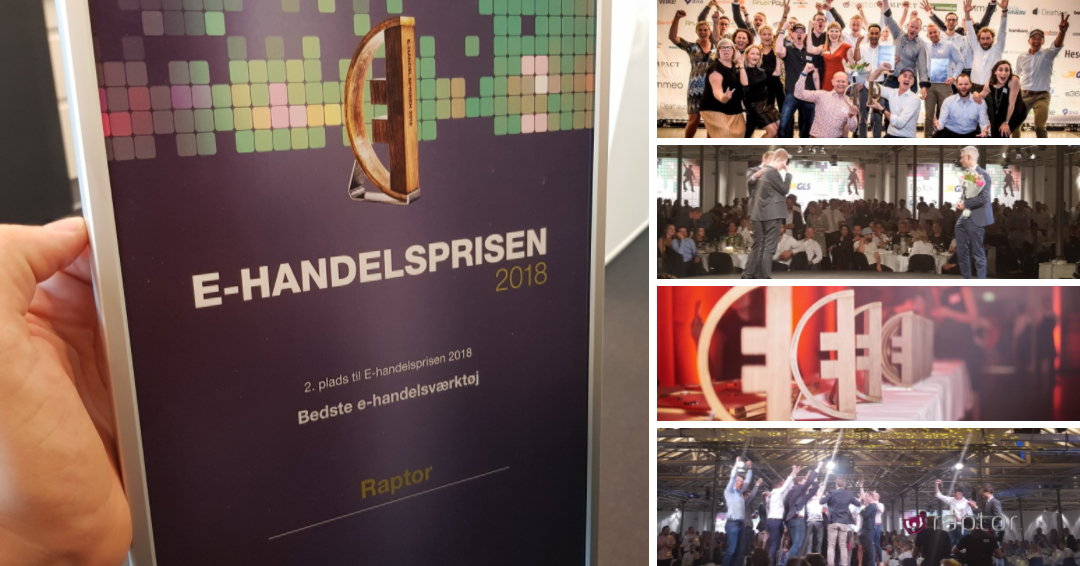 On May 24th Raptor attended the FDIH E-commerce Awards as a nominee in the category, Best E-Commerce Tool. It was a night of standing ovations, victory dance, and cheerful faces at the disco-themed award show.
We are very proud to announce our second position in the category, Best E-Commerce Tool. Agillic won the award following their recent IPO, and WakeupData was awarded 3rd place in the category.
A huge "congratulations" to both from everyone at Raptor!
"We are grateful to be recognized as one of the most useful tools in E-Commerce. We invest heavily in improving our product and services, so this is a great recognition from our peers." Says Kenneth Boll, CEO of Raptor.
The entire evening was hosted by former tv-host, Morten Resen who did an amazing job. When Morten is not hosting award-shows, he is the CEO of GoLittle, an app that enables parents to find the best places and events for children and families. He is also the host of 'Morten Resen: Startup," a widely popular podcast following the creation and development of GoLittle.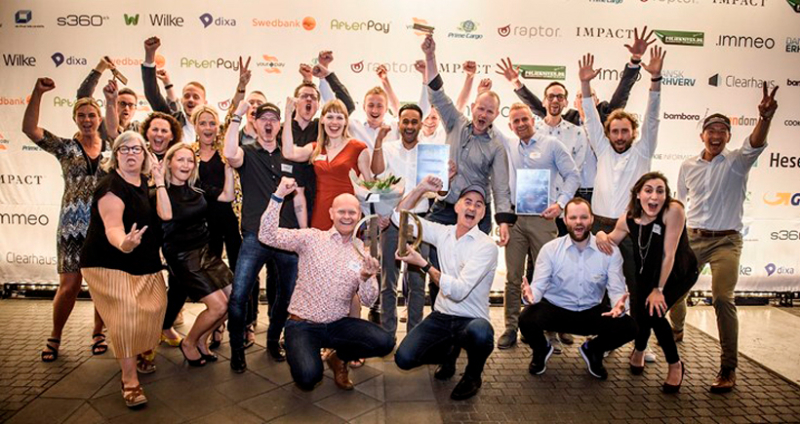 We would also like to recognize our clients who won prizes at the E-Commerce Awards.
Nemlig.com – 1st place for "Best B2C E-Commerce business with a revenue above 50 million dkk." The online grocery store also won the most prestigious award of the evening, "The Gold-Award."
Jysk – 2nd place for "Best Export Case"
Bog & idé – 3rd place for "Best Omni-channel E-Commerce business"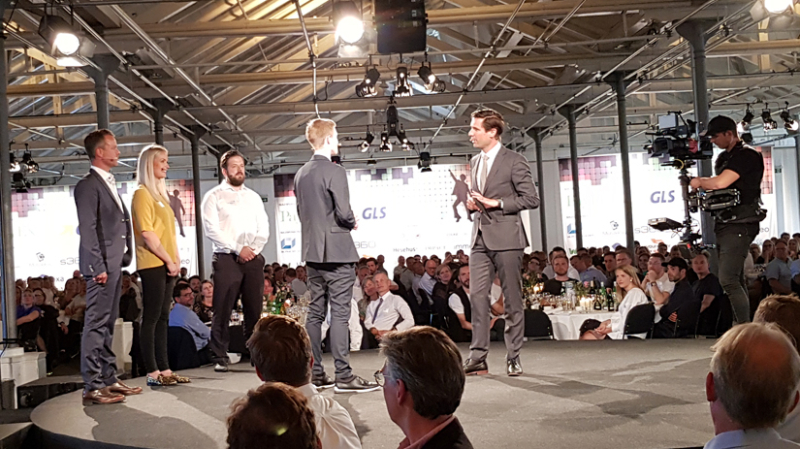 Finally, a special shout-out to Watery.dk for winning the award, "Årets E-ner" or "E-unique of the year."
The company is founded by the 19-year-old elite swimmer, Daniel Johannesen, who won the special award by popular vote. Watery.dk sells swimwear and swimming equipment.
Thank you all for a fantastic evening – We are looking forward to next year!