10 years of personalized recommendations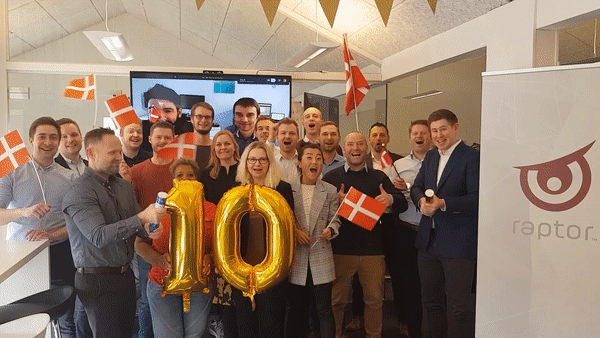 Raptor Services celebrates ten years of personalization, with cake, glitter, and shiny balloons! The Raptor Smart Advisor algorithm has now been empowering relevance through user-behavior-data for ten years straight.
A lot has happened in just one year. We said welcome to many new faces and the office is feeling more and more cramped. (More news on that later)
A little history on how we got here
In 2009, eBay Denmark requested a solution that could recommend related products to online shoppers at Den Blå Avis. Shortly after, SmartGuy, today Stylepit, requested the same solution, and Raptor Smart Advisor emerged as a product.
Today, the first version of the Raptor Smart Advisor has been transformed into a complete personalization suite that is constantly developing. Along with the increasing importance of being able to communicate on a 1: 1 scale. Our algorithm is enabling our clients to be increasingly aware of their customers and their preferences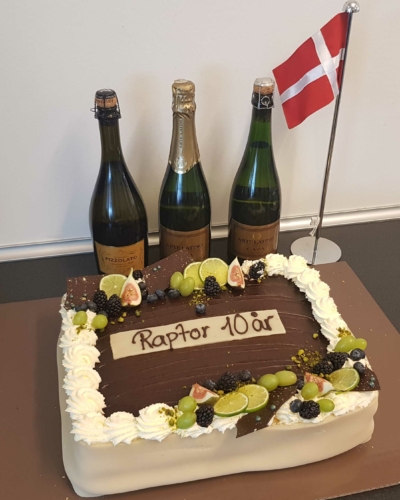 At the same time, we would like to thank all our clients who have been with us from the beginning, as well as those that have joined us more recently. Together, we have managed to create a personalization engine that is "best of breed". Without you, it would not have been possible.
A special thank you to our many ambitious partners who share our vision of improving e-commerce. Together we are developing and optimizing solutions that facilitate engaging and high-quality customer experiences.
We look forward to an even closer collaboration with clients and partners in the years to come.